September 5, 2018
Career Advice from Senior Leaders: Simon Sproule, Chief Marketing Officer & Vice President at Aston Martin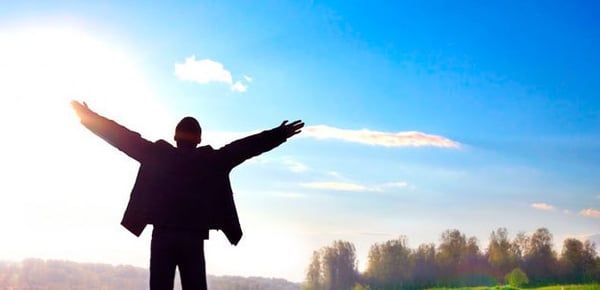 So far in our Career Advice series we've touched on looking for intersections in your work, and how it can fuel innovation, the strength that comes with asking for help and why work is personal. I hope you've found some insights that have resonated with you so far.
Next up is having a passion for what you do (whether you're just entering the workforce or are a seasoned professional).
Some will argue that early in your career it's important to get experience, no matter what it is. Or if you're well into your career, some will say you should be content to have a job.
And while there's some truth to the need to get experience (and to have a job!), I don't believe anyone will necessarily see their true potential unless the work they do relates to a passion of theirs.

I'm excited to share with you advice from Simon Sproule, Chief Marketing Officer & Vice President at Aston Martin on the importance of having a passion for your work.

His advice: Work in an industry that you have a personal passion for.



Back story: I have always loved cars, so joining Aston Martin has been a real thrill for me. When I get up on Monday morning to go to work, I'm excited because I get to engage in a business I love.
We hear much talk about the car becoming less important, especially for the millennial generation. For me, so many great memories have been built around cars—traveling to a special destination, spending quality time with friends and family inside a great car; going to motor races and car shows. There are few products that can have such a profound influence.



Outcome: This passion for cars helps me as a manager, too, because I don't have to fake it. It's clear to everyone I work with that I love what I do, that I'm super engaged. I consider personal enthusiasm an important management advantage; one of the main challenges of leadership is motivation. More than anything else, you're looking for that key to inspire the hearts and minds of your team.
Doing my part to inspire the people I work with is exciting for me. I believe wholeheartedly in our vision to create extraordinary cars, and I take pride in being a part of this company. The potential for Aston Martin is significant, and I cherish the responsibility—together with the rest of the management team—of leading this company into its second century.


It's not uncommon to find that communication professionals do what they do because they truly love communications and the benefits that go with it when done well (engagement improves, production goes up, injuries in the workplace go down, profitability increases, to name a few).
If you find passion in what you do, you're already enjoying the benefits.
If you don't find passion in what you do, how might you discover what does tap your passions?
After all, as the old saying goes, "If you do what you love, you'll never work a day in your life."
—David Grossman
To see the full series to date, click here.
---
Great communication is a skill anyone can master. Click below to download—Mastering the Art of Messaging—our eBook based on the award-winning strategies of our messagemap methodology and learn how to create high-impact messages.