March 9, 2020
Helping Employees Navigate Mergers & Acquisitions Through Change Communications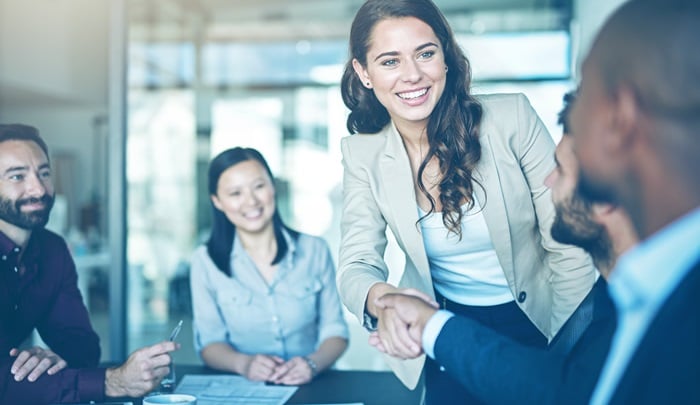 Successfully integrating two companies is difficult and effective communication and change management are key. A study conducted by the International Association of Business Communicators (IABC) and Mercer asked CEOs after a merger what changes they would make if they had to do it again. Their top response: the way they communicated with employees.
Year after year, research by organizations like Aon Hewitt, PwC, Mercer and others shows that more than 50 percent of mergers and acquisitions fail to deliver the savings and value initially forecast and that most M&A failures are related to people and culture clash.
Here are 7 recommendations on using

change management and communications

to support successful integration after a merger:
Invest time to plan upfront. This includes organizational design and structure as well as communication and change management plans. Define your top three goals and set expectations with employees that plans will change as new challenges and opportunities arise.
Understand, communicate about and commit to culture. Analyze the differences between the merging cultures and consider how each can help you achieve your most important goals. A diagnostic can help reveal the gaps between the two so you can be deliberate about the culture you want to cultivate. Commit to your desired culture, talk about it and put it into practice. Make sure compensation and benefits policies reward the behaviors you're trying to encourage and that your decision-making, meeting habits, communication patterns and working norms are consistent with the desired culture. Highlight the heroes/role models who exemplify the culture.
Create a narrative that explains the "benefits of membership" in the merged company and brings clarity to the path forward. Explain why the integration makes sense and what's in it for employees. But be careful not to overpromise, a natural tendency in situations like these. Better to under promise and deliver on what you say rather than overpromise with the potential for disappointment or criticism.
Build your plans based on a thorough stakeholder analysis. Clearly define the individuals/groups that will be impacted most by the integration, as well as their leaders, and the best way to reach them. Focus communication first on those who are most impacted by the integration. Others will make judgments about the organization and decisions on their own futures based on how they see leadership treat those most affected by change.

Identify people who are respected among their peers and recruit them to be change champions. Equip them with information and insights so they can reinforce the benefits of integration, serve as contacts for people who need guidance or support during the transition, and gather questions that can inform your communications.

Organizations with effective change and communication are 3.5 times as likely to significantly outperform their peers. Use this

free guide

(with 5 free tools and templates) to help you plan, implement and execute your change management initiative.

Click here

to get started.

Make sure leaders are visible and engaging with their people. Leaders will likely need to spend more time on communication than they typically do, sharing the vision and the integration plan so people know what to expect. They must be accountable for this important communications role and actively engage with employees at all levels. They will build trust by being available and answering questions.



Front line people leaders also will be key to help employees understand what's changing and what is expected, as well as to surface questions and employee feedback that should be addressed. They need to be prepared with the overarching narrative, talking points, tips for listening, discussion starters, FAQs, etc. If possible, provide communications training so they are equipped to lead in the moment, address the rumor mill, handle questions they might not know the answers to, combat skepticism and keep their people engaged through the change.

Listen and respond to employee questions. Through leaders, surveys, a questions site on the intranet and other channels, surface and answer questions and adapt communication activities so people feel they're being heard. Anticipate and address likely questions such as:

• What is happening?

• Why is it happening?

• How will I be affected?

• What do you need from me?

• What's next?

• Where do I find more information?

Understand that integration will take time and sustained effort. More than a decade after Dow Chemical acquired Union Carbide, some employees still referred to themselves as Carbide people. To avoid that, make sure you're continually reinforcing the story of the merged culture, the successes and results being achieved and the people who are making them happen.
Circumstances may vary, but certain principles remain the same: When you plan ahead, ensure leaders communicate consistently, and provide information that responds to employee needs, you will help smooth your organization's transition.
What one step, if you focused on today, could help you better navigate employees through your change?
—David Grossman
---
Change is hard for organizations, for employees asked to change, and for leaders and communicators who deliver on the change. Click below to access the Change Management Communication 5 Step Planning Guide (featuring 5 free tools and templates) to help you plan, implement and execute your change management initiative.