June 6, 2018
Communication is Job #1 for Your Organization's Success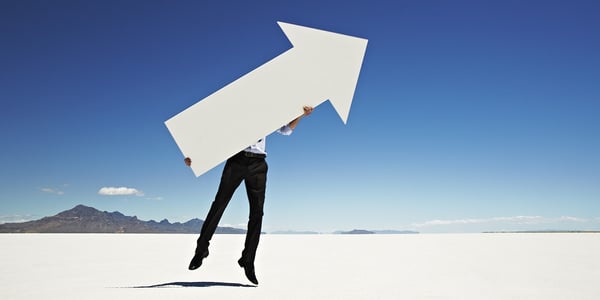 There's clearly no shortage of strategies for helping your organization grow and succeed today – innovation, transformation, strategy models, marketing, customer insights, and on and on. We all know the list.
Yet I remain a big believer in effective communication as the best – and often most overlooked – way to ensure strategic success. Without effective communication, all the strategic levers in the world won't succeed because employees, clients and customers don't understand and embrace the company story and path forward.
While I'm sure many agree with me, it's great when research and thought leaders back me up. The studies and commentary serve as a constant reminder of the real power of communication to move organizations forward. In a recent article published in the Chicago Tribune, business strategist Larry Robertson underscored the importance of "effective communication" as the #1 priority companies must have today.
The Difference Effective Communication Can Make
Robertson pointed to research by PwC's strategy group and a slew of studies from McKinsey & Company to highlight the critical importance of organizational communication.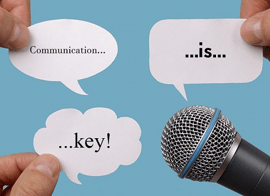 In McKinsey's latest Global Survey on organizational transformations, the strategic consultancy concluded that companies with the most successful transformations do more than others to communicate and engage the front line.
"This year's (survey) responses suggest that communication remains top of mind for respondents at all levels," the McKinsey study concluded. "When asked how their companies are engaging frontline employees, respondents most often identify techniques that involve communication – for example, communicating about the need for the transformation and the transformation's objectives."
When asked which actions have been most effective at engaging employees in their organization's transformation, respondents ranked "clear communication on transformation objectives" as the most effective, followed by a "CEO's visible engagement and/or commitment to transformation" and "regular access to information on transformation progress."
Research Supports the Power of Communication
In a similar study McKinsey conducted in 2015, survey respondents pointed to communication as the top contributor to a transformation's success.
Of course, many other recent studies come to similar conclusions. For instance, employees cited effective communication as the number one attribute of effective leaders in the 2017 Gallup report, "State of the American Workplace."
For leaders and communicators, the evidence is clear: communication truly is job #1.
What role has effective and engaging employee communication played in ensuring the success of your organization's transformation?
—David Grossman
---
Click below to download—The Leader Differential: 5 Steps to Thrive (Not Just Survive)—eBook and get essential tips for connecting and communicating with employees to achieve measurable, meaningful growth.