February 26, 2016
Weekly Round-Up: Corporate Culture & Performance, Leadership Without a Title, Deadly Sins of One-on-One Meetings, Leadership Lessons from Introverted CEOs and How to Stop Being a Helicopter Leader
Welcome to my weekly round-up of top leadership and communication blog posts. As many of you know, each week I read and tweet several great articles and on Fridays, I pull some of my favorites together here on my blog.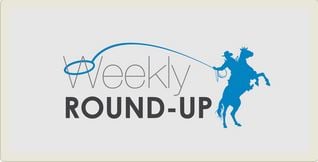 This week you'll read articles that offer helpful advice on being a better leader by learning how a positive corporate culture helps company performance, ways to show leadership without a title, what not to do during one-on-one meetings and why you should stop being a helicopter leader. These articles will provide you with tips, strategies and thought-starters from many of the smart folks in my network. So whether you're a new leader or an industry veteran there'll be something here for you.
What were some of the top leadership articles you read this week?
- David Grossman
___________
Looking for more tips on workplace communication and leadership? Download Part 1 of our "A-List" ebook series and begin to communicate your way to great leadership, today!