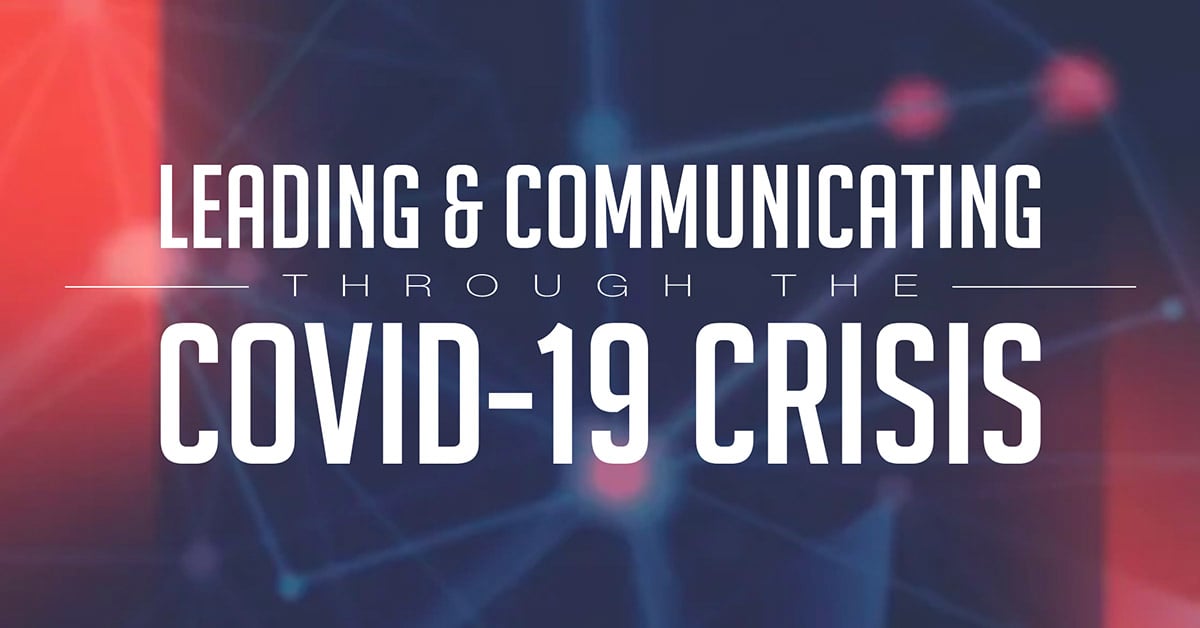 As many of you may have seen, we've shifted much of the content on our blog to focus on topics to help you lead and communicate through COVID-19. As the world of work continues to evolve, we're committed to covering topics that are most helpful to you and making free tools, ebooks and blogs readily available.
It's with that in mind, we're excited to share our newly updated COVID-19 Leadership & Communication Resource Hub.
The page will continue to be updated often, and to help you easily navigate the page and find content that is most helpful for you, it's now organized by category.
Topics covered in the COVID-19 Communication & Leadership Resource Hub include:
Future of Work: Tips and tools to manage workplace changes through the pandemic
Leading During COVID-19: How best to lead your teams in uncertain times
Communicating in Uncertain Times: Communication best practices during COVID-19
Working from Home: Leading, communicating with and insights on the remote workforce
Employee Engagement in Today's World: How best to keep employees engaged during COVID-19
Curious? Check it out here.
What topics are on your mind that would be helpful if we addressed moving forward? Let us know in the comments below.
—David Grossman