August 10, 2020
Don't Miss the Moment: The Pandemic Opportunity – Guest Blogger David Wright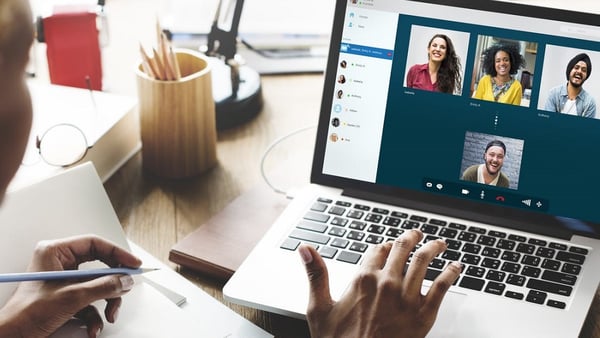 With the sudden, dramatic and necessary changes brought on by the pandemic, business leaders and communicators are doing what everyone does in a crisis – narrow our focus to what's important. Every day, we hear a new example of how businesses changed to meet the unprecedented global challenge. From the beginning, leaders dropped anything that wasn't critical and reprioritized for the needs of people and the business. They ensured the safety of people first, and then enlisted their partnership and engagement to maintain business continuity.
Internal communications took center stage in that transformation. In many ways, being apart has brought us closer together. Employees began turning on their cameras – some for the first time. Leaders who used to be too busy started reconnecting, prioritizing their messaging and started writing weekly letters, hosting fireside chats, attending virtual coffees and skip-level meetings. The days of waiting for a town hall or formal event felt antiquated overnight.
We spoke directly to one another – and we listened and responded in real time. We delivered relevant information, and we didn't bother flooding inboxes with news that was unrelated to the priorities of the organization.

In other words: We did what we should have been doing all along.
Realizing What's Most Important
That's not a criticism. The truth is it sometimes takes a big shock to the system to help us see what's important and where to put our energy in the short-term and the long-term. I think about people who experience hurricanes, fires and floods who have to rebuild. Or those who have a near-death experience prompting necessary changes in lifestyle or diet. In a business context, companies rarely take on transformation efforts before a disruptive competitor starts delivering a product or service in a better way. It's incredibly difficult, but also an opportunity to rebuild in a way you wouldn't have otherwise.
In this case, the pandemic was a reminder of the importance of effective internal communication. Every day I hear a new story about how companies reengaged with one another, implementing new tactics or just reviving existing ones. We saw organizations who "didn't have time" suddenly make the time to communicate – and the business results have been impressive.
Change Has Been Implemented at Record Speed
For example, one HR leader shared that he had been wanting to start an enterprise-wide change program to move everyone to be a flexible, mobile workforce. He expected this to take over a year just to implement the infrastructure and gain buy in, but he was concerned about introducing that level of change and how people would adopt it.
When the pandemic forced the conversation, they did it in seven business days – globally.
Another company introduced new cultural attributes and values to their leadership two weeks before having to send everyone home to work. Instead of losing momentum, they used their new values to communicate and make "real-world" decisions around managing the pandemic. Today their people around the world have embraced the values and behaviors as a framework for making decisions and see themselves as part of one team.
Leveraging Lessons Learned
In the midst of the pandemic, the deaths of George Floyd, Ahmaud Aubrey and Breonna Taylor sparked an important return to our discussion on diversity, equality and inclusion. After two months of prioritized leadership communication, we found many organizations were better equipped to have a direct conversation with employees than they would have been just a few months earlier. A reminder that our goal is to treat our communications as an ongoing conversation and not a series of events.
Perhaps surprisingly, many employees have been more engaged than ever before in both being productive and helping others including sewing masks, identifying innovations to stay safe, learning new technologies and busting productivity myths about the necessity of working in an office or how sales must be accomplished in person. You probably have more examples of better communications and business results in your own organization that would not have happened without the pandemic.
What's Next? Maintaining Success after the Pandemic
However, we're already seeing leaders and communicators forget the lessons of the last few months. Project leaders are vying for attention without clear priority from the top. Leaders who had been making time to reach employees are filling their schedules with "more important" meetings. Safety protocols that remain vital and as important today as they were in April are losing their focus and importance and feel like "old news."
The crisis is an unwelcome event by all measures – and it's not over yet. However, it also provides an unprecedented opportunity for internal communicators and leaders to embrace what they've learned and rebuild their approach in a way that continues to drive action and performance without returning to the old ways.

Take Communication Lessons from 2020 Forward

The unexpected events of 2020 give us a rare opportunity to reevaluate our plans and programs and rethink the way we approach communication in the future to be even more effective and drive engagement. Ensure your internal communications are fit for the future with help from
this eBook
.
So, while we're sure there are more, what are 5 things we learned in the pandemic that we should protect when "rebuilding" our post-pandemic connections? We learned that:
Clarity and priority must be defined and protected

—

The pandemic, like a visionary leader, established a clear direction. It reduced doubt about the agenda and the topic and gave a sense of common purpose. When people have that clarity

–

around shared priorities to the exclusion of others

–

they can move mountains in a very short period of time. When you ask them to prioritize between five, six or more initiatives, the results will be divided by as many priorities as you give.
Leadership must feel engaged and present—We've seen example after example of leaders in the pandemic becoming their best selves. How have they done that? By being themselves. Whether it's through meeting drop ins, letters, virtual coffees or just an open Zoom meeting where they answer questions, leaders who have been authentic, direct, honest and transparent in their communications inspire others to join them in solving the issues at hand.
Information is more effective if it focuses on fewer topics with higher frequency—If something is important, people want more incremental information, even if it's a confirmation that nothing has changed. Imagine that you placed the same amount of energy on one business strategy that you placed on COVID-19. You could have daily meetings, clear priorities, progress demonstrated in real-time and share success stories in a way that converts real results and changes in relatively short periods of time.
Employees are our colleagues, not our audience—"We're all in this together" is a sentiment that sometimes sounds false

–

especially coming from senior leadership when making a change. In the pandemic though, it's rarely been more true. As a result of treating colleagues as partners in finding solutions, we saw people engage and mobilize in ways they wouldn't have under other circumstances.
Values matter—So often we hear that company values are just words on a website or a poster, but we saw example after example of the values of organizations shining through and dictating their actions and decisions. Values are part of what helps define the unique DNA of an organization and living by those values gives people a common identity and a feeling of community that make us feel accountable both to business success and to one another. Continue to live your organization's values and amplify them in every message and plan

–

and remind your teams why they are part of something special.
As everyone adapts to the new normal, what are some other principles you learned that should be protected and championed in your ongoing communications? As leaders, we may not get a second chance.
—David Wright
About David Wright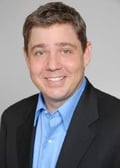 David is Senior Vice President with The Grossman Group where he provides expertise developing strategic internal communications for clients navigating significant change such as M&A, executive transition, digital transformation and, in 2020, pandemic response. David has worked closely with organizations in a wide variety of industries, including Dow Chemical, Janssen, InnerWorkings, Tecomet, Freddie Mac, Navistar, Abbott, ZS, Medtronic, WhiteWave, Collins Aeronautics, Sodexo and many more.
Ensure your approach to communications fits the needs of employees and your organization today with help from the Reflect, Reimagine & Reboot Your Internal Communications Plan Through the Pandemic eBook. Click the image below to get your free copy.