Find Out What Motivates Your Employees and Keeps Them Engaged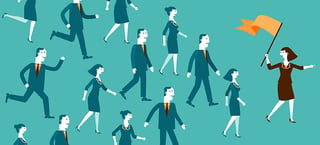 Take in this sobering statistic: More than half the U.S. population now hates their job, according to researchers at The Conference Board. This lack of employee engagement costs companies billions in productivity each year. Top employers know this, and they're convinced that engagement is no longer just about work-life balance or employees feeling good about their jobs. Instead, it's a key strategy for strengthening companies and building profits.
Match Employee Passion With Work Streams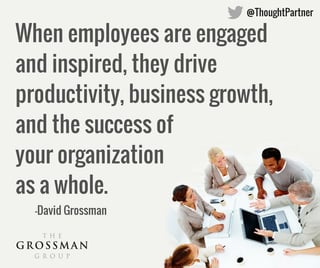 Still, what's less clear is how organizations can actually impact engagement. High performing companies realize that boosting employees' sense of commitment and passion for their work doesn't happen overnight. At the same time, they know that there are proven strategies for building an engaged, committed workforce—and that instilling a sense of passion into employees' work is one key way.
This isn't just about telling employees that they matter. It's about figuring out what employees want and need to do their jobs better, giving managers better tools for motivating their staffs, and aligning all employees around a shared purpose.
Here are some options to get you started:
Find more tips here.
In what ways do you motivate your employees?
—David Grossman
---
Get the skinny on what it takes to create an organization with strong internal communications and engaged employees with this free ebook—download today!