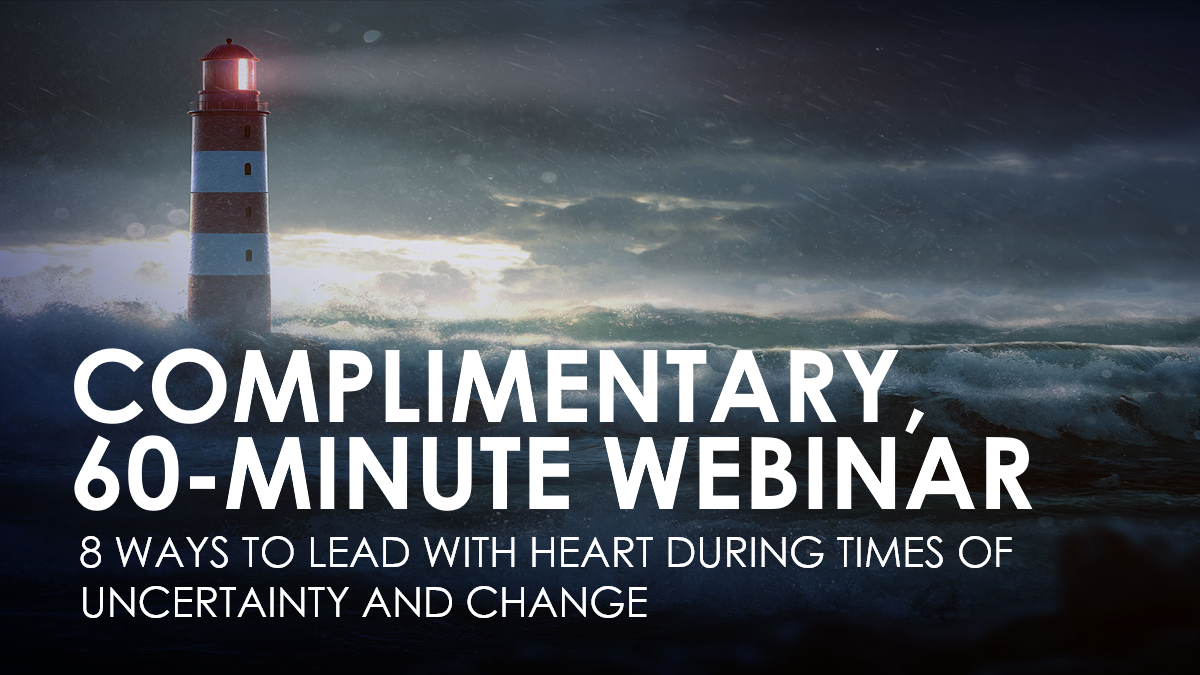 I often talk with leaders about the power in asking, "How can I help?"
It's in that spirit that we've been thinking, too, about how we can help as we move through these uncertain and challenging times. And at the same time give back.
Part of our experience and expertise is about helping leaders lead and communicate in a courageous, thoughtful and helpful way.
So, we've packaged what's most helpful for leaders in these uncertain times into a FREE webinar.
I'll cover topics like how to:
Show your human side and listen with empathy and caring​​​​​​​

Frame the context for the current situation and make it relevant for your team​​​​​​​

Be ready to answer questions, especially the tough ones​​​​​​​

And more



Register here for one of the FREE 60-minute webinars, which are being offered on:
Wednesday, April 8 at 1:00 p.m. CDT (11:00 a.m. PDT, 2:00 p.m. EDT, 6:00 p.m. UTC/GMT)
Thursday, April 9 at 6:00 a.m. CDT (4:00 a.m. PDT, 7:00 a.m. EDT, 11:00 a.m. UTC/GMT, 7:00 p.m. CST/China Standard Time)
Friday, April 10 at 11:00 a.m. CDT (9:00 a.m. PDT, 12:00 p.m. EDT, 4:00 p.m. UTC/GMT)
Also, feel free to share this link with others who you think might benefit. All are welcome.
I look forward to sharing with you some of our tools, shortcuts and time savers that you can use right away to help in these uncertain times. Please join!
—David Grossman
---
Spots are limited so click below to reserve one of our three complimentary webinar sessions.