July 30, 2015
Guest Blogger: Duane M. DesParte on Building to Success #NoCapeNeeded
In the coming weeks before the launch of my next book, "No Cape Needed: The Simplest, Smartest, Fastest Steps to Improve How You Communicate by Leaps and Bounds," we will publish a few leadership advice pieces that are featured throughout the book. These posts offer the best advice industry leaders have received in their careers and are a must-read for those wanting to elevate their own performance at work.
Advice
Be biased towards action and confident of success.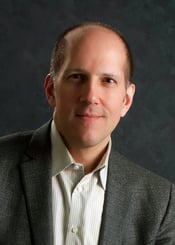 Back Story
As a CPA, my initial career success depended on my technical expertise and analytical capabilities. As a leader, in managing and succeeding through others, decisions became less straightforward, with no clear right or wrong answers; and I had to accept there will never be enough information to make a perfect decision.
To be successful, I had to recognize that falling, stumbling, and occasionally getting your wind knocked out is part of the journey. Rather than hesitating to act until all facts are known or until a plan contemplating every potential contingency was perfectly developed, I became more biased towards action, and through experience, more assured in my ability to handle and overcome the inevitable bumps in the road.
And as a leader, I have learned the importance of conveying and instilling in my teams a genuine confidence in the certainty of future success, despite whatever harsh realities we may confront. A conviction that with the right focus and resources, nothing is impossible.
Outcome
Optimism is infectious. The inner courage as a leader to lean into challenges positively and optimistically, and the focus on together learning from mistakes and rebounding with renewed speed, conviction and confidence, have been crucial in motivating our teams and successfully driving us forward.
And for others, we show by example that cynics, victims, and fence sitters will be left behind.
-----
Duane M. DesParte
Duane M. DesParte has served since 2008 as Senior Vice President and Corporate Controller of Exelon Corporation, the leading competitive energy provider and one of the largest electricity and natural gas utility businesses in the US. Between 2003 and 2008 Duane led the Finance functions for Exelon's utilities and shared services organizations. Before that, Duane was an assurance partner for 18 years, joining Deloitte & Touche in 2002 after spending his previous entire career at Arthur Andersen. Duane joined Andersen in 1985 and achieved partner status in 1998. Duane is a certified public accountant and a graduate, with highest honors, of the University of Illinois at Urbana-Champaign with a Bachelor of Science degree in Accountancy. He resides in Chicago.