August 20, 2015
Guest Blogger: Laura Nashman on Making Others Feel Valued #NoCapeNeeded
In the coming weeks before the launch of my next book, "No Cape Needed: The Simplest, Smartest, Fastest Steps to Improve How You Communicate by Leaps and Bounds," we will publish a few leadership advice pieces that are featured throughout the book. These posts offer the best advice industry leaders have received in their careers and are a must-read for those wanting to elevate their own performance at work.
Advice
Make people feel valued and good about themselves and what they do.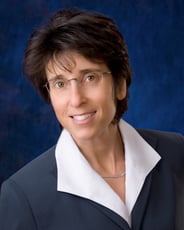 Back Story
We all thrive when we feel confident, competent and valued. When what we do is acknowledged. When we are recognized for the contribution made. And when our humanity is respected – we are welcomed and embraced for who we are and what we uniquely bring to the table. Where dignity is above all the most valued purpose.
As a leader your voice is powerful – it has the power to ignite and engage people in the most positive and productive ways. Our power as leaders can also erode confidence in others leaving them feeling empty, lost and demotivated. Recognize the power you wield and use it for good.
Outcome
This requires that you start from a position of trust. You believe the people around you are working hard, trying their best and wanting to contribute to the success of your company. (Where this is not
true, you have other problems). Everything flows from trust.
And even when it doesn't work out, where tough decisions need to be made that will negatively affect your people, you must execute those decisions while maintaining people's dignity. You will know you have achieved this when someone thanks you after being let go from their job. Even in this most trying circumstance, dignity must prevail. I had the privilege to see this in action learning from a leader who had people's dignity top of mind. It was a lesson in what's really important, learned very early on for me – and a lesson I am grateful for and try every day to live by.
-----------
About Laura Nashman
Laura Nashman is the Chief Executive Officer of the British Columbia Pension Corporation and has been in the role since December 2008. She has spearheaded a 9-year strategic plan for business transformation that ensures the Pension Corporation will meet the changing needs and expectations of plan members, employers, trustees and staff.
Recognized as a high-performing senior executive who focuses on customer service, clear vision and strategic leadership, Ms. Nashman was named to Vancouver Magazine's Power 50 list in 2011 and in 2010 was named one of Canada's Top 100 Most Powerful Women by the Women's Executive Network. She is an active mentor for other women leaders and emerging leaders in the community.