March 18, 2016
HIT or MISS'ive: In Celebrating 30th Anniversary, Acura Forgets to Recognize its Employees
The luxury carmaker Acura published a full-page newspaper advertisement this week commemorating its 30-year history. The ad was a major miss.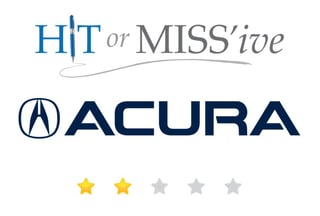 The missing piece
To be fair, there were some great, well-intentioned messages in there. The company recounted its central goal to "ignite the passion of driving," and went on to thank all its customers and "hard-working dealers who have shared in this thrilling ride."
But that was basically it. And that's where they really lost me.
Because they forgot the most important group to thank – their employees.
The full ad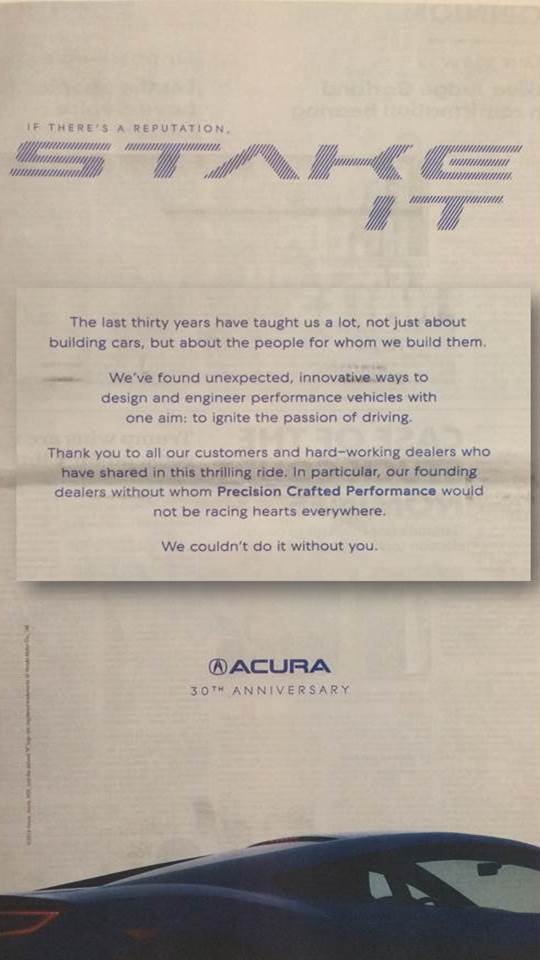 What about the employees?
What about the countless employees who made this all happen? Who design and assemble the cars? Who take care of the dealers and customers? Without them, nothing else would have been possible.
Yes, you can argue that the dealers are a major internal audience, but it clearly doesn't stop with them. Far from it. The company's own website describes "who we are" beautifully – describing Acura employees as "tireless what-if-ers,"— including scientists and "daydreamers" who have "let creativity take its course." That type of acknowledgment of the backbone of the company is sadly missing from their 30-year anniversary message.
At first, I couldn't believe how blatant the mistake was. Yet in actuality, I know Acura clearly isn't the only company that has done this. Unfortunately, we see clients with similar challenges all the time. Often, they spend so much energy thinking about the customer that they lose sight of the people behind the business, many of whom may be customers themselves.
An important reminder
This advertisement is a painful reminder of the continued work needed to recognize the core of any business, and the many contributions employees make to an organization's success.
What are you currently doing right, and what else could you do to show employees how much you value their contributions?
- David Grossman
----
Curious about other companies who have hit or missed key communication opportunities? Check them out here: