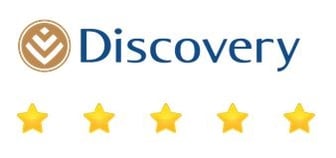 Last week a friend shared with me an impressive letter written by Adrian Gore, CEO of Discovery Health, which he sent to employees regarding the VW emissions readings scandal.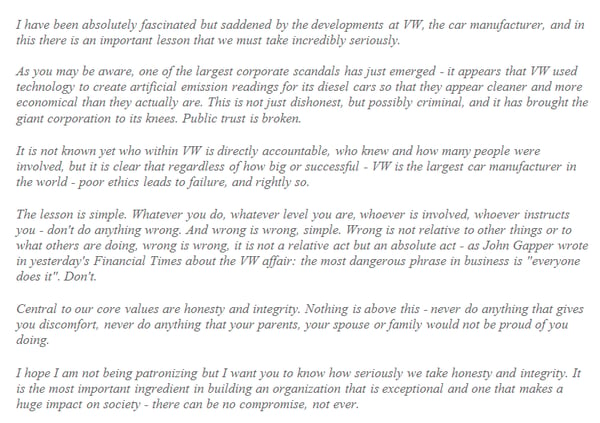 It's poignant and effective for two reasons:
It was powerfully short and simple. When communicating with employees on sensitive or very serious topics, directness sends a strong message about the seriousness about the topic. He got to the point fast and succinctly. He told his employees what his expectation is.
He tied his message to the company's core values. Leaders must leave zero room for doubt with employees on how they stand when it comes to core values. As one of my clients say, the values are non-negotiable. Demonstrating passion and unwavering commitment to those core values empowers employees to embrace them also. Gore makes it clear that the core values of Destiny / Discovery Health are to be taken extremely seriously. They are not just words on a page that hang on the lobby walls. Their meaning has direct correlation to the expected behaviors and actions of all employees…all the time.
If I had one recommendation to make the letter even stronger, it would be to remind employees of the other core values. Of course taking the lead with honesty and integrity is the appropriate tactic given the context of the letter, yet he misses an opportunity to remind the organization of the other core values they must know and execute against daily.

Well done, Adrian. You HIT this one out of the park!

How do you think this was handled? Let me know in the comments section below.

- David Grossman


---

Curious about what else we've had to say about CEO communications to employees? Check out our entire HIT or MISS'ive column by clicking the image below.