February 15, 2021
Humbled to be Named #1 Communication Blog by Feedspot for the 5th Year in a Row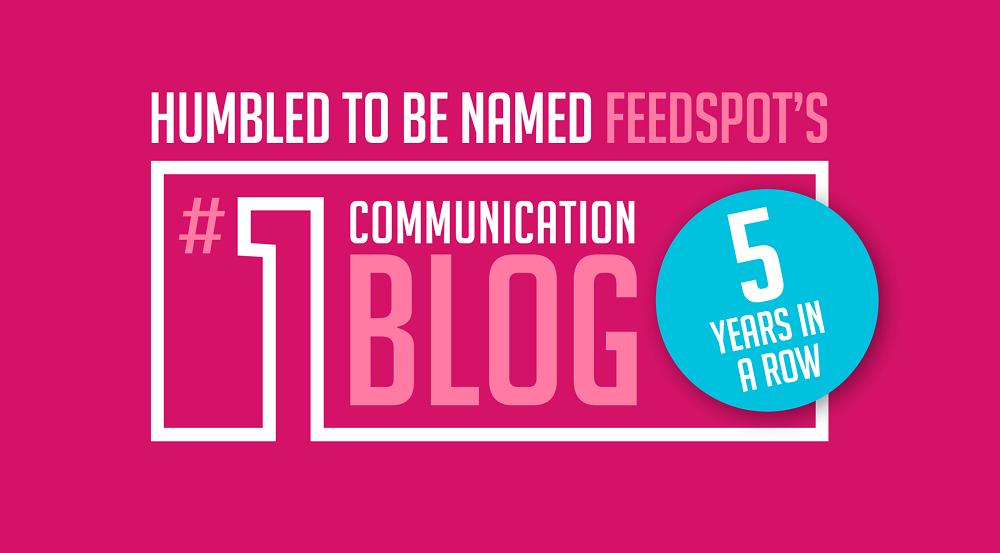 It's hard to believe the time that's passed since I started the leadercommunicator blog back in 2010. I didn't start the blog for me – I started it for you – to help you elevate how you lead and communicate. All of us have this superpower inside of us, and my wish and hope is to invite you to reach beyond what you know. And I think we all did that, in so many ways in 2020, stretching new muscles at home and in the workplace. We witnessed leaders step up to the plate and be present with their teams like never before (and often virtually), we saw resilience in our teams to flex their style and adapt to new ways of working. And communicators helped leaders realize the power of simple, authentic, honest and frequent communication. Let's keep the momentum going.
That said, I am humbled and amazed at the support we get from you and I'm excited to share that our leadercommunicator blog has been named the No. 1 Blog on Communication by Feedspot for the fifth year in a row. Thank you for your continued support and readership, and for sharing our blogs with your colleagues and friends on social media. I am so grateful – cheers to you!
As you read on, you'll find some of our most-read blogs of the past year, and of all time.
Top leader
communicator

Blog Posts

To new visitors curious about where to start, or to our readers who want to know what others are reading, here are some of our most-read blogs:

As we go into the year ahead, what other topics would you like us to explore and share?

—David Grossman
---
Sign up to get new leadercommunicator blogs delivered right to your inbox.