July 6, 2018
Weekly Round-Up: Investing in Your Sweet Spots, Boosting Your Leadership, Gain Your Footing Back, Effective Performance Management, & Coaching the Uncoachable Employee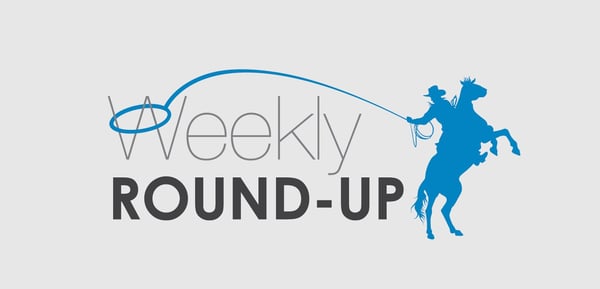 Welcome to my weekly round-up of the best-of-the-best recent leadership and communication blog posts.
Six Actions Leaders Take When They Lose Their Footing
By Terri Klass (@TerriKlass)

"It happens to all of us during our careers. We go with the flow and even face our scariest projects and colleagues with courage and determination. We convince ourselves nothing will stop our trajectory, no matter how many roadblocks are put in our way. We choose to let the mantra - "We will survive" become our north star. But then BOOM!…" Read more >>
6 Steps to Investing in Your Sweet Spots
By Kevin Lawrence (@SkipPrichard), Skip Prichard

"Your sweet spot is an actual thing, not just an abstract idea. It's doing the things you love to do the way you love to do them. It also happens to be where you deliver by far the most value. Your sweet spot talents are so indisputable it is criminal to waste your energy elsewhere. This is where you have vitality and inspiration, oxygen coursing through your system..." Read more >>

The 3 Ingredients of Great Performance Management
By Randy Conley (@RandyConley), Leading with Trust

"While recently watching an episode of MasterChef Junior, the show featuring young children displaying their culinary talents in competition with each other, I was struck by how the show illustrates the three fundamentals of effective performance management:..." Read more >>

4 Ways to Coach the Uncoachable Employee
By Richard Trevino II (@Rich_3vino_2 via @Entrepreneur), Entrepreneur

"Identifying the characteristics of uncoachable employees allows managers to determine how to approach these individuals without resorting to disciplinary actions. The reality is, just about anyone can fire someone; the true test of a good manager is whether you can help an employee who seems like a lost cause to succeed…" Read more >>
What were some of the top leadership articles you read this week?
—David Grossman
---
Click below to download—7 Critical Traits for Building Trust Inside Companies—to get practical, strategic answers on how leaders and companies can become more trustworthy. Find out how building more trust in your organization will lead to better business outcomes.