August 31, 2017
Join Me at the Poppulo Customer Summit in Chicago – September 12, 2017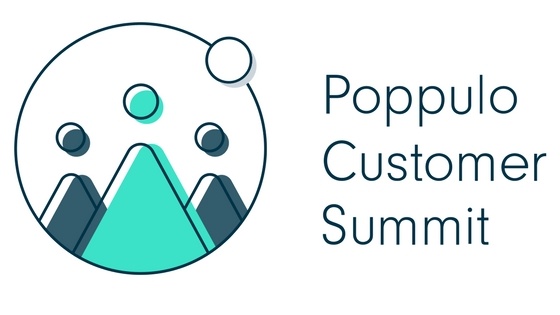 Please join me and some other very smart communications professionals at the Poppulo Customer Summit. I'm excited to be part of the speaker line up as the Keynote in Chicago on September 12, 2017 and would like to invite you to attend. But first, a little background…
What is the The Poppulo Customer Summit?
Hosted by Poppulo, a leading global internal communications software company, The Poppulo Customer Summit is a one-day event designed to help you get the strategies and tactics you need to take your internal communications to the next level.
Who should attend?
The summit is designed for internal communicators who want to learn best practices that are practical and can be applied immediately.
When and where is the summit?
The summit is Tuesday, September 12, 2017 at the Renaissance Chicago Downtown Hotel. Main sessions are held between 8:30 am and 5:30 pm. There is an after party until 7 pm.
Why should I attend?
This summit will provide valuable tips and learnings for internal communicators at all levels. Whether you are a Communications Director, Manager or Executive, this event will deliver actionable insights for you and your team.
Discover best practice insights from industry thought leaders.
Be inspired by what other organizations are doing.
Tailor your experience by attending your choice of thought-provoking strategy workshops.
Network with Poppulo customers and industry colleagues.
Leave with strategic tips and actions that can make a real difference in your organization.
The Keynote Presentation
My session – Lessons from the Road: Innovative Communication Techniques and Trends from a Veteran Road Warrior – is from 9:00 – 10:00 am.
Those who attend will learn what internal communications practices are new, emerging and cutting edge in the industry today. Attendees will also discover what innovative organizations are doing to engender buy-in and engagement.
I hope you join me to learn the best-of-the-best strategies, tools and resources from The Grossman Group's consulting and research in the internal communications and leadership development space.
Those who attend will also receive a free copy of my latest book, No Cape Needed: The Simplest, Smartest, Fastest Steps to Improve How You Communicate by Leaps and Bounds.
The Poppulo Customer Summit is free to attend and you can register here today.
—David Grossman
---