September 18, 2017
leadercommunicator Blog Named #1 Communication Blog by Feedspot (Plus Top 5 All-Time Blog Posts)
I don't write this blog for awards. I write this blog for you – to help you elevate how you lead and communicate. All of us have this superpower inside of us, and my wish and hope is to invite you to reach beyond what you know. So you can be your best – for yourself, your family, your team, your organization, and for your community.
That said, I'm humbled that our leadercommunicator blog has been named the No. 1 blog on communication by Feedspot, and I'm excited to share the news with you. Plus, as you read on, you'll find the Top 5 blog posts of all time. [Skip to Top 5 blogs]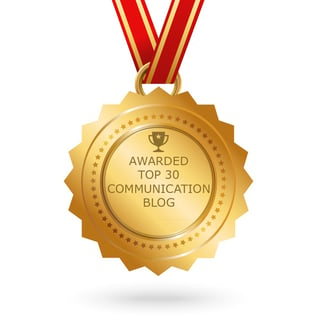 How We Were Selected
Briefly, the Top Communication blogs were selected from thousands of Communication blogs in Feedspot's index using search and social metrics. Feedspot is an RSS feed reader that aggregates your favorite blogs in one place.
These blogs were ranked based on criteria including Google rank, social influence, quality and consistency, and Feedspot's editorial review.
Our Top 5 Blog Posts of All Time
In the spirit of ensuring that every post has something of value for you, here are the Top 5 most popular posts since I started the blog:
—David Grossman