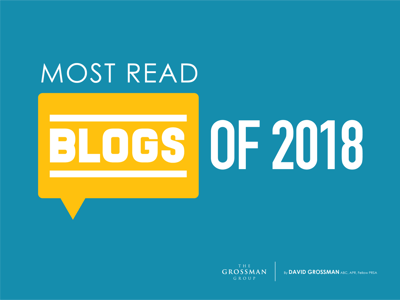 As we head into the new year, we wanted to take a moment to look back and see what resonated most with you – our readers – in 2018. As we looked at what your favorite content was, we couldn't pick just a few posts to highlight. So instead, we've compiled an easy-to-download compilation eBook of the most read leadership and communication articles of 2018.
There's a wide variety of topics here, including posts from what 7 traits are critical to build trust in companies to how to communicate in a crisis situation. There's also guidance on:
How to create an internal communication plan in 7 steps
Driving business results with communication planning
Taking a message forward when you disagree
Expectations about communication that every employee must know
And more!
Let us know what you think, what topics are on your mind and where we can add value for you. Here's to continuing to elevate our skills in the year ahead!
Click to download—Most Read Blogs of 2018—and get strategies to help you elevate your leadership and communication.