January 5, 2018
Weekly Round-Up: New Year, New You?, How to Know if You're a Know-It-All, Why Great Leaders Expect Everyone to Be Great, and 5 Ways to Overcome Cultural Barriers in the Workplace.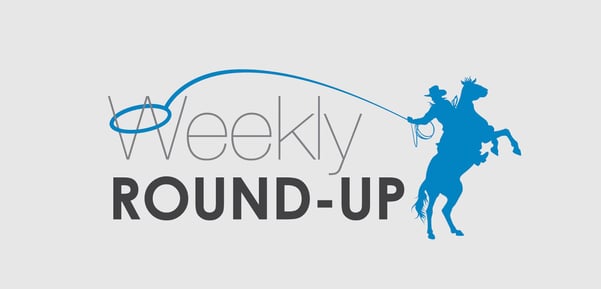 Happy New Year and welcome to my weekly round-up of the best-of-the-best recent articles I've read on leadership, communication and the workplace.
Hopefully they'll inspire you - like they did me - to kick the New Year off on the right foot.
New Year, New You? Not Exactly.
By Alli Polin (@AlliPolin), Break the Frame

"Every time the new year swings around, most of us load up on resolutions and promises designed to ensure that this year will be different than the last. We'll be healthier, happier and more successful than ever. Boo on last year bring on the new year, new you! Freeze…" See more.
How to Know if You Are a Know-It-All
By Eric Torrence (@EricTorrence83 via @ThinDifference), Thin Difference

"There is no such thing as a know-it-all. It's impossible – no one is an expert in everything. However, that doesn't mean there aren't those who think and act like they are. Our cultural climate breeds what I'll term "know-it-all"ism. Some of this is due…" See more.


5 Ways to Overcome Cultural Barriers in the Workplace
By Chantal Bechervase (@CBechervaise), Take It Personel-ly

"As businesses continue to grow their operations in different countries, the need to make workplaces more and more diverse has never been so important. Employees from different cultures are bringing divergent thinking and original ideas to their workplaces and together they are changing the face of the global economy. Even though…" See more.


Why Great Leaders Expect Everyone to Be Great
By Lolly Daskal (@LollyDaskal)

"Great leaders expect greatness from themselves and in turn they challenge others to be great too. They challenge people to do better, be better and to meet a higher standard. They do it because settling for substandard, low quality, second rate leadership is not an option. Great leaders set high standards for their own performance, and…" See more.
What were some of the top leadership articles you read this week?
—David Grossman
---
Get this easy-to-download poster to hang in your office. Then pick one quote a week and use it as inspiration as you continue to advance your leadership skills in the year ahead—download today!