If you're like most people, public speaking probably isn't your favorite thing to do – even if it is among staff and colleagues. But, getting off to a great start is easier than you might think.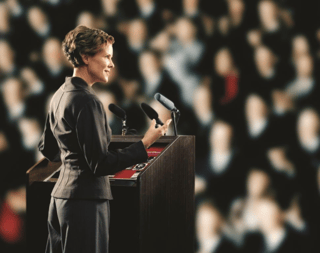 Here are three quick tips for you to consider for your next presentation:
1. Meet the audience where they are. Help the audience understand why they should listen
Build rapport by telling something about you and why you're passionate about the subject
2. Grab the attention of your audience through a variety of ways
A short, relevant story
A startling statistic or important fact related to the subject
Ask a rhetorical question to make the audience think
Invite participation and welcome questions
In smaller groups, ask what the audience is expecting from the time with you
3. Clearly introduce the topic ahead and why the audience should continue listening intently


How might these tips help you during your next presentation?
- David Grossman
_________________
Download the Free Tool, Take 5TM Planning Template, to map out your communication— whether it's to one person, a group or an organization.