November 7, 2018
Someone to Know: Q&A with Sinickas Communications CEO Angela Sinickas
Next up in our series, is a Q&A with organizational communications measurement pioneer and thought leader, Angela Sinickas, CEO of Sinickas Communications. I'm honored to know and work with Angela as we help organizations realize the value of strategic internal communications measurement. Long before measuring the business impact of organizational communications was best practice, she was not only implementing it, but writing and speaking about it. We discuss how her award-winning expertise in the measurement process goes beyond tactics and increasing awareness to changing behaviors that achieve better business results. All done through communication effectiveness research and strategies. She also provides pressing advice for leaders on why they should conduct communication research even when resources are tight. Angela's "ah-ha" insights are compelling and I'm excited to share with you our Q&A here.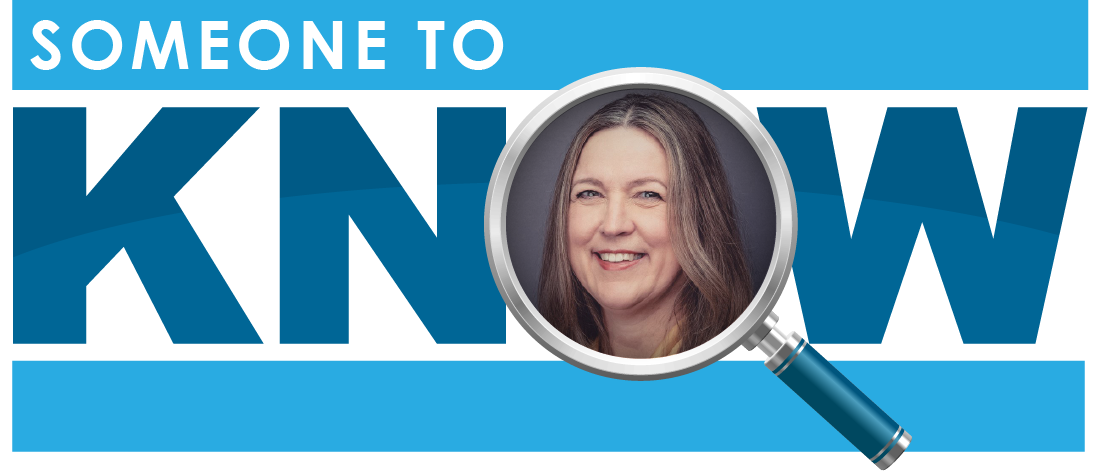 Q&A with Angela Sinickas,
CEO of Sinickas Communications, Inc.

Q: You are well respected in the field of organizational research and the gold-standard for so many of us. How did you get started?
A: It was hard choosing a college major because my math/science and verbal scores were nearly the same when I took the ACT and SAT aptitude tests. I started majoring in the sciences, but switched to journalism halfway through. My first job blended these skills perfectly—I worked as a communicator for the University of Illinois Medical Center; I communicated about science. When at my next employer, the Chicago Tribune, we had a new CEO who was an accountant, so I had to tap into the science/math part of my brain to come up with a way to get use research to get numbers into my proposed communication strategy for him, so I started getting scientific about communication and invented my own survey because I had no budget or staff. The outcome got me hooked on research for every next job as well! From being the editor of the Trib's employee magazine, I was promoted to a newly created position as internal comms manager, and got a staff of two and a budget—during a recession. I got more formal training in research methodology when I worked at Hewitt Associates (now part of AON). Then I wrote a manual for Ragan Communications in 1993 on how to measure communication programs, and from that point on I was in demand for speaking and writing on communication, and focused my consulting primarily on doing research and measurement, first at Mercer and then when I started my own firm in 2000.
Q: What's your philosophy when it comes to doing great research?
A: Start by thinking about what information you and your leadership need to know in order to make good decisions about what to keep or change about your communication program. For example, for one client, the burning questions they had were whether to continue printing the quarterly employee magazine (the answer was a resounding "yes" from employees) and whether translating the magazine into local languages was worthwhile (the answer was again "yes" because employees who had access to the magazine in their native language were more than 20 percentage points better informed about the topics the magazine covered).
Then formulate an approach for gathering that information; do you need a survey or can you gather what you need through either qualitative research or looking at observational metrics that are already available, like usage metrics, content analysis and reading grade level assessment. Part of the survey research should be about each topic being communicated—how interested is your audience, how well informed, where do they currently learn about it and where would they prefer to learn about it. This gives you a blueprint for how to communicate your campaigns on each topic. Another part of the research should be on the channels you're using to communicate, including human ones—how many people have access to them, how useful are they, how frequently should they be made available, how skilled are managers and senior leaders at communication. Other questions would be more broad, including some on the communication climate—the overall level of transparency, consistency, timeliness, feedback opportunities, etc. And finally, use questions and statistical analysis to tie the topics and channels to desirable business outcomes so you know which aspects of your program are contributing the most to the bottom line.


Q: What communication trends in organizations do you see that get you excited and which ones cause you concern?
A: I'm excited when I see communicators focusing on connecting what they do to the business results of their organizations, when they start measuring the outcomes of their communication and not just quantifying their activities, which only shows management that they're busy.
My greatest concern is when communicators jump on whatever is the latest, newest trend without first doing some type of research about whether it has a chance of being more effective than the current traditional approach. I want to scream when I read communicators posting on discussion forums that they want to eliminate their intranet and replace it with apps, or post information on internal social media instead of using email. Different types of channels have their own strengths and weaknesses, and audiences prefer different combinations for learning about different topics. For more on this particular rant of mine, see "Channel Surfing: The Art of 'Push and Pull' Communication."
Another trend that perplexes me is that many communicators don't want to burden themselves with the greater effort it takes to maintain an "old-fashioned" print copy of publications like magazines or even newsletters for employees who have no access to online versions. I have one client who switched over to online only since all their employees work online. Yet when they made the switch, our annual survey showed that every measure of effectiveness declined, and they have never returned to the levels when it was in print. Only 89% of employees today even know it exists, versus 94% when it was available on paper. Those who have seen it and think it is useful dropped 11 percentage points. And the percentage of employees with access who read or skim at least half of it dropped from 68% to 42% the first year of the change, and was only up to 47% last year.
This loss of effectiveness is borne out in every case I've researched. By every measure, less of the important content we are generating is reaching employees in online magazines versus printed ones. They're also not more "green" or cost-effective. U-Haul once eliminated their printed employee magazine. When they saw the large number of employees who were printing it out at work, they multiplied the cost of the paper and ink cartridges involved, and it was far greater than the cost of printing the magazine for all employees—it's just that the cost did not show up on any single department's budget. They went back to offering a printed version. Plus, mass printing is usually done using both sides of recycled paper and soy-based inks; printing individually at work is usually on only one side of more expensive paper using non-sustainable oil-based ink cartridges.


Q: You see a lot of good in organizations and areas for improvement. For those companies that do communication best, what are they doing that makes such a difference?
A: The most successful communicators are focusing on helping their organizations succeed, not focusing on the art and science of their communication tactics. They take the time to understand their organizations, their industries and their audiences. They develop strategies that focus on getting audiences to do the types of things that will result in better business results—from safety to sales. They don't communicate to "increase awareness"; they communicate to change behaviors. Only behaviors have a business value. There is no financial impact from increasing awareness, improving factual knowledge or making opinions more favorable. Until those things lead to more people doing the right things that either make more money for the organization or reduce its operating expenses, our communication job is not done.


Q: In a day and age when time and resources are constrained, what advice do you give leaders about why they should do communication research inside organizations?
A: When resources are constrained is the perfect time to do research to ensure the money and time spent on communication are focused on the right things. Even organizations with only one communicator and a small budget are actually expending huge resources on the time that everyone from supervisors to senior leaders spend in communicating with employees and customers. Research can better focus the content and format of their communications so they can spend less time communicating and get better results.
And the cost to organizations of miscommunication is huge. One focus group project identified many communication improvements for a government public works agency, but just one of them more than paid for the cost of the research in saved costs for the agency in just one week. By creating a single online calendar for scheduling the tearing up of streets for underground work and for scheduling regular maintenance for re-surfacing streets, the agency was able to avoid all future instances where they tore up a recently resurfaced street only to resurface it again—an enormous unnecessary cost that our communication research was able to identify as a business problem that improved horizontal communication could solve.


Q: What people- or communication-related predictions do you see for the year ahead?
A: I see more and more communicators starting to use metrics because of the mushrooming of available vendors who can help them track things like open rates of emails and online news articles in addition to intranet or web usages statistics. And they are starting to benefit from some of the research capabilities these companies offer, like A/B testing: seeing which version of an email subject line or newsletter headline results in more click-throughs or tracking which elements of a communication campaign are resulting in more people landing on the desired webpage to take a particular action that is the goal of the campaign.
However, while having access to all these usage metrics is great, it doesn't eliminate the need for other types of research that actually find out what is in employees' heads. The usage stats will tell you they opened an email or an article. It won't reveal if readers correctly understood the information, how they feel about it or what changes in their work they are considering because of that information. Usage metrics can't replace the insights gained from focus groups and surveys. But they are great complements to each other.


Q: Given your passion for research, I have a hunch you've always been curious. How has being curious helped you be a better leader?
A: Because of my scientific background, I've always wanted to have data to support my decision-making or recommendations to leadership. Once I saw the value of doing this in my own communication career (the promotion and increased budget and staff at the Chicago Tribune), I wanted to share this "ah-ha" insight with my peers. My first speech on communication measurement was in 1981, at a time when communicators thought the concept unnecessary and maybe even threatening—what if the research showed they were doing a horrible job? But I kept at talking and writing about the topic until communicators starting being asked to provide this type of data by their management. Then suddenly I became an overnight thought leader—after nearly two decades of plugging away at it.
----
About Angela

Angela Sinickas, ABC, is CEO of Sinickas Communications, Inc., an international management consultancy focusing on communication effectiveness research and strategy. Her 150+ articles, white papers and other publications, as well as speaking engagements in 32 countries, have made her name synonymous with measuring the business impact of organizational communication. Angela's work has been recognized with 21 IABC Gold Quill awards. She was named a Fellow of IABC in 2008.
To read more executive Q&As in our Someone to Know Series, click here.
Click below to download the eBook—How to Think Like a CEO—and get the top 10 things that a CEO cares about (with a self-reflection point for each) to help you be more effective and productive with work: