April 25, 2018
Someone to Know: Q&A with The Way Women Work Founder Rania Anderson
Women are one of the most underutilized resources, according to Rania Anderson, a leader and keynote speaker you should know. Our paths recently crossed and as a father of two girls, I was immediately inspired by the important work she does to advance business results by intentionally recruiting, retaining and advancing women in the workplace. Rania is a sought-after expert in the field and she shares insights from her work with progressive companies that have done exceptional work preparing and mentoring women for leadership roles. While her focus is on advancing women in the workplace, I believe her thoughts serve as an inspiration for all.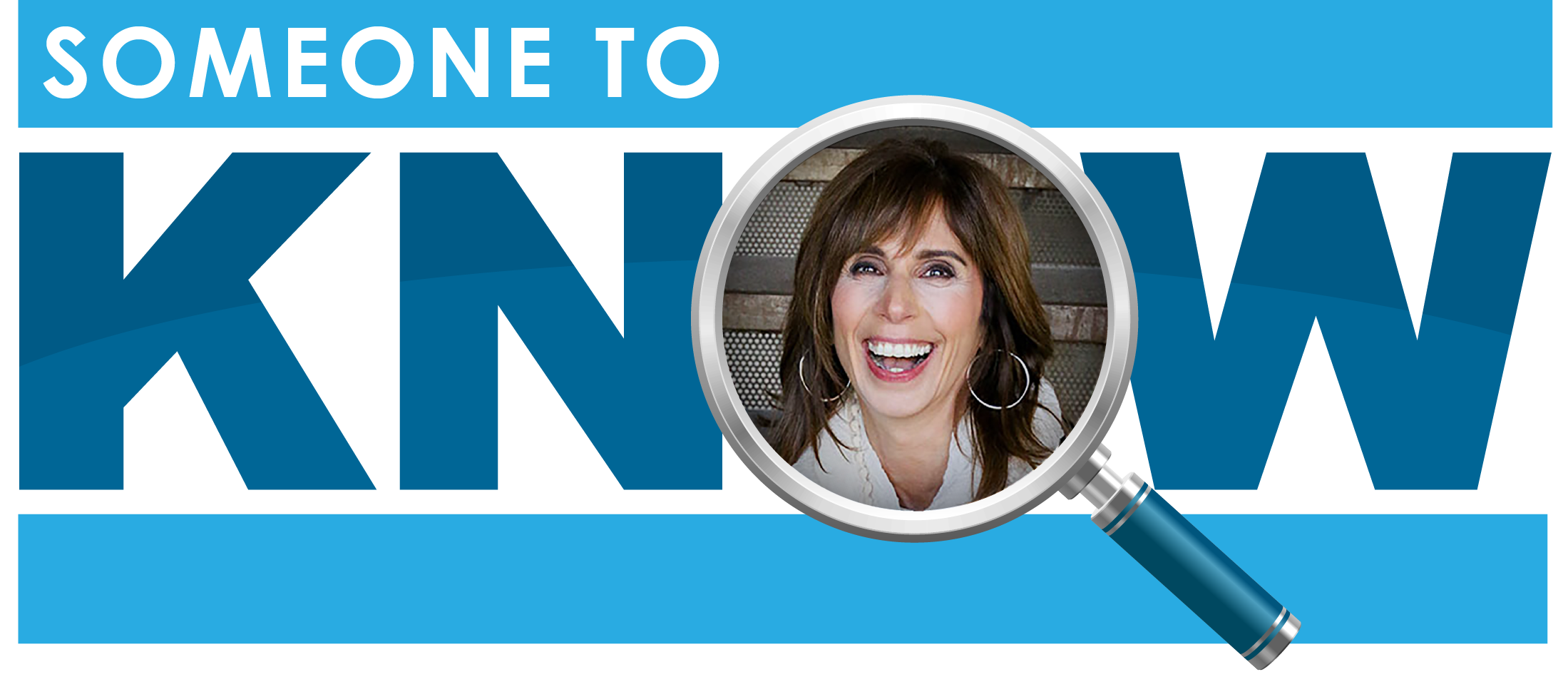 Q&A with Rania Anderson,
Founder of The Way Women Work
Q: How do you describe your role today?
A: I think about it not in terms of a role but rather in terms of purpose. I believe that the talent of women is the most underutilized resource the world has. I want to drive economic growth by equipping business leaders to intentionally recruit, retain and advance women and enable women to achieve their full potential.
Q: How did you get started?
A: Like it is for many people, mine has been a winding path. I know unequivocally that the work I currently do to equip men and leaders to hire and work more effectively with women is based on the combination of these experiences.
I started my career as a banker at what became Bank of America. I worked there during a time of rapid growth and had the opportunity to take on several different roles. My banking career resulted in my building a broad understanding of lots of different types of businesses and about how to assess and develop leadership and management talent. One of my last roles at the bank was in executive development.
That led to the second stage of my career as a business coach to leaders. I am a thought partner, mirror and challenger to help leaders achieve their objectives.
The third stage of my career has been to address a previously unmet need - to provide culturally relevant career advice to educated professional women and women entrepreneurs in emerging economies. I can trace the seed of this interest to childhood experiences growing up in the Middle East and India. My education, life and professional experiences in developing countries around the world led me to identify this need. Over a four year period, I interviewed over 250 women in emerging economies to ascertain what made them successful and then wrote the first career advice book for women in these markets – Undeterred: The Six Success Habits of Women in Emerging Economies.
My work coaching both male and female leaders and as a keynote speaker at corporations led me to identify another largely unaddressed need. Over the past three years, men all over the world have approached me to tell me that they want to know how to work more effectively with women. Their repeated requests and a body of research from companies, academics and multilateral organizations led me to develop a framework to provide men and leaders with the knowledge and actions to improve their results by the way they work with women.


Q: It's been a big year for women. What opportunities do you anticipate will be the biggest game changers?
A: Engaging and equipping men at all levels not just at the executive level is the missing ingredient from efforts to close the gender gap.
Globally, we are no longer making progress and in fact according to the World Economic Forum the global gender gap actually widened in 2017. In the United States in particular, our global standing in terms of the gender gap has steadily declined over the past 10 years.
There is nothing to be gained by sidelining, blaming or tell men that they have unconscious bias. We know that both men and women are unconsciously biased against women.
Getting more women working and into senior leadership roles will take proactive action by men. To enlist them, we will have to show how that helps them and the difference it makes for them and their businesses. Most men want to do the right things; we need to support them and show them how.


Q: What's one prediction you have for 2018?
A: As a globalist who believes in free trade, capitalism, collaboration amongst countries and the ability of business to be the growth engine, I'm concerned about actions around the world that are undermining those tenets.
But, in this is environment, people will increasingly have to rely more on those around them in their own countries for ideas, innovation and growth. That could mean more opportunities for previously underutilized talent of women, minorities and youth.


Q: What's your favorite piece of advice for leaders who want to be even better? And, any advice for women leaders in particular?
A: Set aside regular time to think. Your "to think task" is more important than your "to do tasks". It's only when you regularly make space to think, to interact with people different from the ones you usually interact with, to read about things that are completely unrelated to your work, to go to places or events outside what's typical for you, will you be able to identify opportunities or solutions that will make you and your business better.
Related to the above, for women – find ways to share your strategic ideas and perspectives no matter what – no matter how often you are interrupted, not asked, not at the table or not heard. We need your unique point of views.


Q: What's the biggest communication opportunity you see in business today?
A: To listen, listen, listen, ask questions to truly understand and then communicate simply and clearly with diverse groups of people in disparate settings.
We work with four generations of people, around the world both face-to-face and through technology. The people we communicate with and need to motivate and influence are more diverse in thought, experience and identity than ever before. Communicating how we previously have just won't cut it.


Q: We get asked often to share what the best companies are doing. What's an innovative practice you see?
A: I recently had an opportunity to speak to a small group of top executives in Mexico from four different companies: American Express, Microsoft, GM and PwC and a group of high-potential women who had been identified as having the ability to achieve senior or executive leadership. The women were paired with executives from companies other than their own. Their collective goal was to advance these women leaders. It was a novel cross-company approach and contained a usually missing ingredient – actually sponsoring, not only mentoring, women. When you sponsor someone, you use your political clout, power and influence to advocate for them and make high value opportunities available to them. When men believe in men they sponsor them at work. To advance women, we'll need to do the same thing.
----
About Rania

Rania Anderson is a global expert in the actions that men and leaders can take to improve their business results by intentionally recruiting retaining and advancing women. She shares her expertise with companies around the world as a keynote speaker, author and executive business coach. Find more about Rania here or follow her on Twitter.


To read more executive Q&As in our Someone to Know Series, click here.
Want to be your best self, motivate your team(s), and get results? Click below to download the eBook—Respectful Authenticity: Bringing Your Best to Work and Bringing the Best Out of Others—to start your journey to Respectful Authenticity today!