March 17, 2020
Stay Calm and Lead On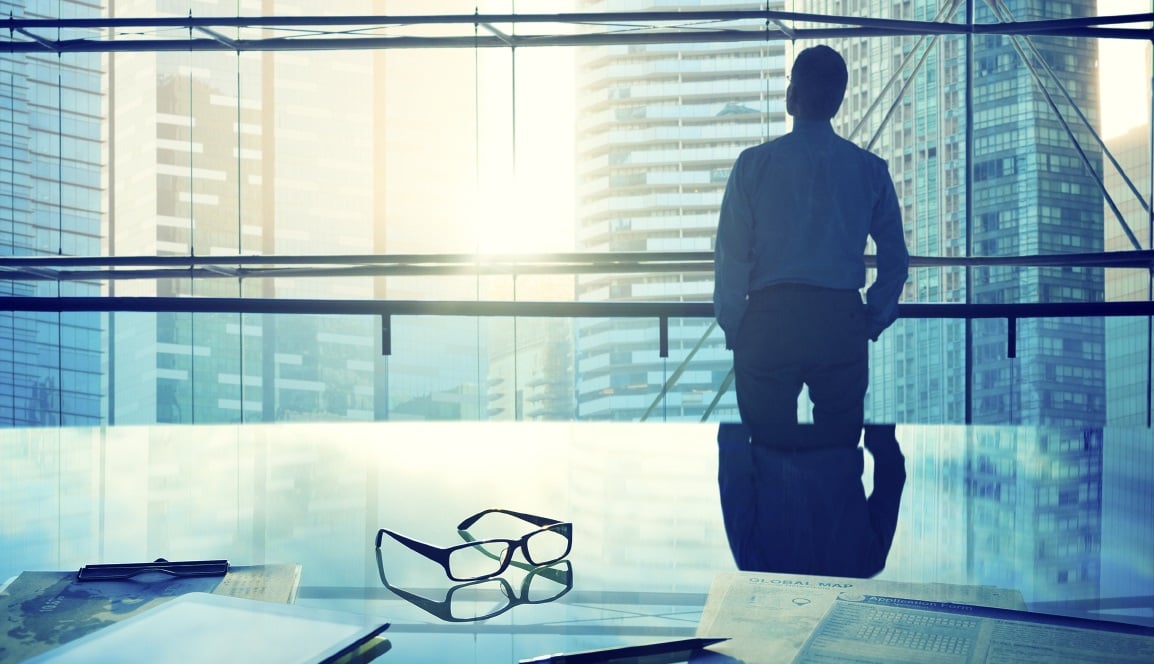 My husband, Steve, often says to me, "As long as we have our health, we're okay."
"As long as we have each other and our girls, we're okay."
"As long as we have a job we're passionate about, we're okay."
Enter COVID-19, and much of what gives us comfort and helps us operate on solid ground is somewhat up for grabs right now, amid all this uncertainty.
Leading Through Uncertain Times
So how do we as leaders rise to the occasion and help lift our people up, instead of sinking them into more uncertainty and despair? A few thoughts to consider:
Lead yourself first. It's a truism that the first person you need to lead is yourself. As is the case in the rare instance of an emergency on board a plane, you put on your oxygen mask first, and then help others. Keep yourself and your family safe and healthy. Get enough sleep. Do things that bring you positive energy. Take care of yourself, so you're in the best position to lead others.
Help people sort through their emotions. A little care and empathy can go a long way. We're seeing a lot of people understandably react very emotionally to these uncertain times. The pictures of empty store aisles void of toilet paper and paper towels speak to a desire to focus on what we can control.

How might you as a leader help others sort through their feelings and "own" them? Empathy is about reflecting genuinely on what others are feeling: "That sure sounds like a difficult situation." "Times like this can sure feel scary." When you help others own their feelings – even the difficult ones – you help them reduce the likelihood that those feelings will control them. What's more, dealing with the emotional content first will help the rational and more logical part of their brain kick in. Logic can help lead to calmness and a more steady hand at the wheel.
Establish a weekly communications cadence. With more and more people working virtually, think about what your new rhythm is to stay in touch with your team, with key players, with your boss, other influencers. What's your plan for every day this week to stay connected with key stakeholders like employees and customers?
Know you can't not communicate. Know that others are watching what you do (even virtually) in addition to what you say, and are deriving meaning from your actions based on their lens. Share your motivation and intent so others are less likely to read into your actions; rather, tell them what your intention is, and what the benefit is to them: "I'm sharing what I know since I think it would be helpful for you." "I'm sharing these facts so you can be understanding of your colleagues at the plant, and how we can be sensitive to the difficult situation they're facing."
Share what you know, when you know it. What employees want in times of uncertainty is to know what you know, when you know it. They understand in these changing times that you don't have all the answers. They don't expect that. But they do expect to be kept in the loop on what you do know, and as important, what you don't know. When you don't know something, say so, and then find out the answer.
Think about what people can hear and digest. As you share what you know, when you know it… think about what people are able to hear, digest, and do something with. Being respectfully authentic isn't about saying everything that comes to your mind. Before you communicate, think about what is helpful for employees, and that's information they can process and digest as relevant to them.

Feeling afraid might be accurate, but there's nothing productive that employees can do with that information. Instead, it can further exacerbate their feelings of fear and uncertainty. You might be thinking that it's helpful to know that we're all in this together; yes! But the way to do that is to acknowledge a collective reality – that "it's natural for employees to have a myriad of feelings during uncertain times," and that you "want to focus the team on what we can control and impact." And bridge to that larger conversation about what the team can do to weather the storm.
In the end, we will weather this storm together. Not sure what to do next? Take a nod from one of the centerpiece songs in Frozen II – do the next right thing. Much of this uncertainty might seem insurmountable and overwhelming. It can feel more manageable if we think – what's the next right thing to do here? And then the next. And the next.
And before we know it, we've figured things out. With calmness and courage – one step at a time.
What's your next right step here with your key stakeholders?
—David Grossman

P.S. Email me if you want to talk about how you're leading during this challenging time. I welcome the dialogue.
---
If you're looking for tips on how to communicate about COVID-19 with employees, this guide may help you.