March 17, 2021
Stress Levels from the Pandemic Are High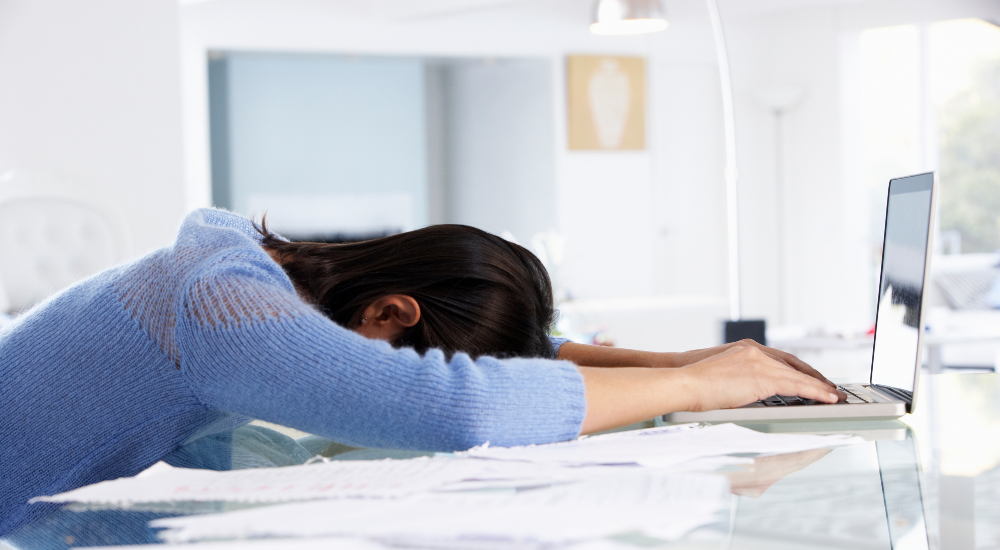 As we mark the one-year anniversary of the declaration of a global pandemic, we are only beginning to understand the impact of this health crisis on our lives from both a personal and professional level. While all of its consequences are complex and likely varied, anecdotally we know that the pandemic as well as the social justice and political issues that have escalated during this period have increased the levels of stress in our lives.
Stress Levels Are at an All-Time High
Experts in the field have now confirmed our suspicions. For more than a decade, the American Psychological Association (APA) has conducted a comprehensive survey in conjunction with Harris Polls of the sources and intensity of stress that people are experiencing. In releasing the 2020 survey, the APA noted, "We are facing a national mental health crisis that could yield serious health and social consequences for years to come."
According to the survey:
Nearly 19% of Americans say their mental health is worse than it was last year.
60% of respondents say the number of issues America faces currently is overwhelming to them.
Nearly 8 in 10 adults (78%) say the coronavirus pandemic is a significant source of stress in their life.
2 in 3 adults (67%) say they have experienced increased stress over the course of the pandemic.
About 77% of adults say the future of our nation is a source of stress, up from 66% in 2019.
Employers Can Help Reduce Employee Stress Levels
The APA's detailed findings are broadly based and document information from many demographics including Gen Z, younger students and low-income individuals. Beyond the data, the report offers significant recommendations.
Of particular interest are the APA's suggestions for employers including: "Provide clear communication to employees and supervisors about expectations, support resources and new policies that respond directly to impacts created by the pandemic. This reduces uncertainty at work, which is a major contributor to employee stress."
How might you use this insight to impact future decision making for yourself, your family and your organization?
—David Grossman
---
Get strategies for motivating and engaging employees through a dramatically changing work environment along with stories of companies successfully managing through COVID-19 and other business challenges. Click below to download your free copy of the eBook—12 Tips for Employers to Navigate the Future World of Work—today.