August 20, 2018
The Best Way to Ensure Your Internal Communications Hit the Bullseye – Q&A with SnapComms CEO Chris Leonard
Internal communicators are constantly working to communicate critical information to employees in different ways, but also in ways that those communications cut through the clutter and resonate. It's a balancing act to say the least. No one wants communication to result in information overload and have their messages fall flat.
It's with that, we're excited to share an interview we did with our friend and colleague Chris Leonard, co-founder and CEO of SnapComms, a leading internal communications platform that helps get employees' attention and drive engagement through unmissable communications channels.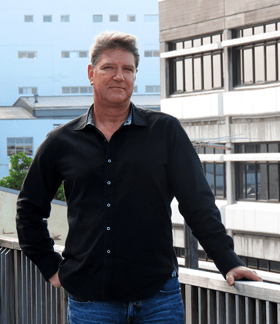 Q: How did you get into internal communications?
A: It started about 20 years ago when I was working for some large corporate organizations in New Zealand. I increasingly encountered the frustrations in communicating properly with staff. We had great teams of people, but they just weren't being reached in the right way to harness that potential.
The vast majority of internal communications were delivered via email, but staff were receiving so many they were just ignoring a lot of them. That's how communication breakdowns became commonplace. It wasn't the staff's fault – they were busy doing their jobs. The tools to communicate with them weren't right.
This was exacerbated by the hierarchical structures of that era. Back then executives typically resided on the top floor and issued edicts for staff to follow. The distance between the executives and staff widened further when email was used to disseminate their directives. Personality and empathy were hidden by a block of text.
So a couple of partners and I decided to work on a solution – something that would ensure important messages would reach all employees in a timely manner, and would also guarantee message cut-through and readership. We wanted to "get employees attention" but to do so in a way that would also "get employees engaged".
We started with desktop alerts (which quickly became known as "Snap Alerts"), and grew the platform from there with tickers, screensavers, digital newsletters and others. In fact, we've just launched a new channel – Lock Screens – and significantly enhanced the employee experience and engagement functionality of the SnapComms App, so the SnapComms platform continues to grow today.


Q: Big picture, what changes have you seen since you started?
A:
The office has gotten bigger for a start! In the beginning it was two of us working from our garage, in true tech start-up fashion. The business has grown enormously since then.
But in a more macro sense, the single biggest change we've seen is the rise and rise of digital communications. It empowers nearly everything in the workplace today.
We're seeing the continued growth in virtual teams, with workers based across multiple locations, countries, time zones, even continents.
The consumer world is increasingly impacting on the corporate world, as the media and communication preferences in our personal lives become expectations in our work life. "Consumer-grade" is a term we now use a lot to define the quality and experience that employee communications solutions need to emulate if they are to be successfully adopted by organizations and their employees. In the world of employee communications, the use of visuals, video, interactivity and collaboration has become essential.
And of course, mobile continues to grow in importance, as organizations employ greater numbers of remote and field-based workers.
This evolving digital world is both a blessing and a curse.
Communications technology has been largely responsible for the replacement of older hierarchical organizational structures, devoid of any real personality. The new models are flatter, collaborative environments where employees are engaged in working together to achieve outcomes that benefit themselves as well as the organization. Employee engagement is now correctly seen as the true enabler of organizational health, productivity and performance.
On the flip side, the availability and usage of an increasing array of different communications technologies has meant that employees are increasingly bombarded with messaging and overloaded with information. In my view the sheer volume of communications that employees are exposed to today has the potential to be counterproductive. Issues with prioritization, determining what is important and assessing a common truth are already a real issue for many companies.
These are the challenges we, as communicators, face today.


Q: You lead a very successful organization, Chris. What personally matters to you when communicating with your staff?
A:
Fostering a positive and supportive company culture is the biggest.
I'm a big believer in the adage that staff are your best asset. We have a great team of around 60 people currently, who come from a wide range of countries and backgrounds. You should see the world map in our offices showing where everyone was born – it virtually covers the globe!
The unity we get by working together, and the perspective we gain through our diversity, provides us with a capability and a confidence that I've not seen or experienced elsewhere.
But growing a culture and keeping everyone inspired each and every day does not come easily – you have to work at it. One of our objectives this year is to focus on "learning". This entails understanding the aspirations of employees, as well as teams, and providing the tools and the time to foster individual and group learning. The outcome we are aiming for is an enhanced level of employee engagement and an increase in overall capability across the business.
We also hold regular events to articulate company vision and direction, celebrate success and achievements and of course to maintain our one-team mentality. Indeed, we find opportunities every week to cascade information and to reinforce our culture.
Not surprisingly we use our own SnapComms channels to do it too. We'll use our wallpapers and digital signage to get everyone excited about a team event; we have regular quizzes to bring out that fun, competitive element; and we use our surveys for quarterly insights into how everyone feels we're doing as a team.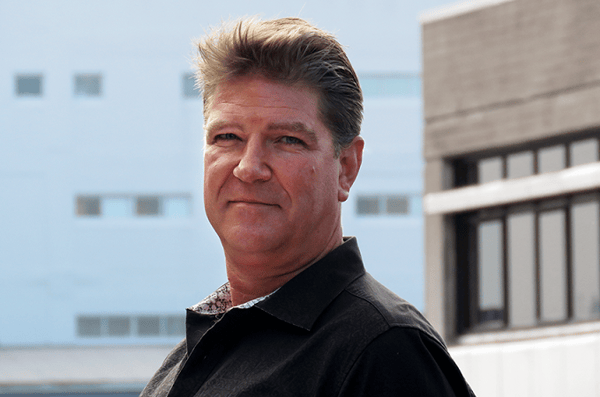 Q: Our blog readers often seek great advice they can try. Share with us the best piece of advice you have about getting staff engaged.
A: From my own experience, and speaking with our customers and partners, the best advice I'd give is to take a campaign approach in your employee communications. By that, I mean taking a more strategic view around end-to-end communication.
You should consider questions like what action you're looking to drive, what your staff need to know to support this, what messages you need to send to achieve this, what timings you need to use, and so on.
It's what I call 360-degree campaigns. As the manager, you have a complete view of the whole process, from beginning to end, and oversight of what staff need to know, or feel, at each stage. That might be awareness they need to have, behavior they should adopt, or specific action they need to take.
When you know that, you can align your internal communications messaging and implementation to target each stage and drive the outcome you need. Focus on the "long-game", think strategically, but optimize every opportunity you have to connect with staff in an engaging way.


Q: I'm totally with you, Chris. You're speaking my language! What are the benefits you're seeing?
A: The approach gives managers and the executive the greatest ability to actually get employee attention, to engage with their employees, and in so doing embed the intent of the communications into the culture and behavior of the organization, and drive the change or direction they want.
At a fundamental level, this approach mimics human communications. We tell stories, we engage in conversation, we learn and adapt over time based on our reaction to different stimuli. Organizations evolve because their employees' behaviors and motivations change. In my view, the catalyst for organizational evolution has to be the journey of employee communications.
At a tactical level, a campaign-based multi-channel approach – using the right tools for the right job at the right time – is the most effective to communicate.
Conveying the vision and direction of an organization, for example, and linking this back to individual teams and their contributions, is not something that can be articulated in an effective and engaging way via a single email or group chat.
Using a campaign-based approach, highly visual channels such as screensaver, wallpaper and lock screens can be used to set the scene and build general awareness. High-visibility alerts can be used to deliver important updates and key information when it is essential that 100% reach and readership is required (something the SnapComms solution can measure and guarantee). Opportunity for staff feedback can be obtained via surveys, and understanding the adoption of behavior change assessed through quizzes.
These channels and others should ideally be used with varying frequency throughout the year to keep employees updated and informed, to reinforce the message and directive, and to promote employee engagement.
That's what we refer to as the communication spectrum – channels for every business objective from passive to priority. It's particularly important in today's world of both dispersed and diverse workforces.
But this 360-degree approach also underscores the importance of frequency of message to drive outcomes. It's the same philosophy as you see in consumer advertising campaigns, where there's the marketing 'rule of 7' adage which states that people need to see a message seven times before action is taken.
As I mentioned earlier, the challenge is not to bombard staff with floods of emails. That would be counterproductive. And that's where the value of the 360-degree communication strategy really proves its worth.
It works because employees find the messages relevant and engaging, and employers can use them to grow business performance.


Q: Look into your crystal ball for us. What scares you or excites you about the future for internal communications?
A: With staff spending, on average, up to five hours per day on the smartphone, it's no wonder that the move to mobile has triggered a major rethink as to how organizations communicate with their staff.
Mobile-friendly employee apps, where staff can easily access all their work-related content including company newsfeeds; receive priority notifications; and comment on stories, provides a significantly more engaging, personalized experience. It's an exciting evolution that has great appeal, particularly to the latest generational cohorts joining the workforce.
Conversely, one of the challenges for communicators is being able to keep pace with the content requirements. Coming up with fresh, new content ideas to keep employees engaged shouldn't rest solely on the IC or HR shoulders.
Those employers who approach internal communications collaboratively and strategically – with all functions contributing to the content stream – are winning the hearts and minds of their staff.
----
About Chris

Chris Leonard is co-founder and CEO of SnapComms, a world-leading provider of internal communications software.
He's built a successful, fast-growing business based on three principles: unwavering commitment to customer service excellence; a genuine desire to push technology to the limit; and leading an industry in product innovation for effective employee communications.
A rare breed of financier, entrepreneur and people-person, Chris loves to be involved in all facets of the business. But his true happy place is solving customers' internal comms challenges.
Click below to download the eBook—Going Slow to Go Fast: Making Internal Communication Work For You—and learn how to navigate the core challenges that today's communicators face: technology, culture changes, company leadership, and more!