March 3, 2015
The Future of Business Email: Will it Live or Die?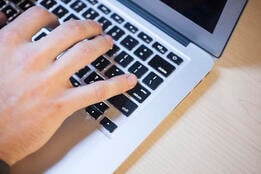 Even as the volume of work email mounts, there are growing signs that email use at work may shift dramatically in the not too distant future.
The highly publicized "Zero Email Initiative" at the global technology firm Atos is just one glaring example of what's possible for companies looking to significantly curb email use.
More than three years after the CEO of Atos, Thierry Breton, announced in 2011 that he would eliminate email for internal communications within a few years, the company has indeed cut way back on its total email count.
The average number of internal emails per mailbox per week at Atos dropped from 100 in 2011 to under 40 by 2013, according to an Atos report posted on the company's website. The company cited a recent report from Gartner Research, which described Atos' email initiative as a "big change effort" -- looking to transform the way that more than 76,000 employees interact throughout 47 countries.
The Atos initiative is part of a bigger effort at the company called "Wellbeing at Work," designed to provide new ideas for enhancing working conditions and improving work-life balance. The zero email project evolved after the company realized the average employee was spending 15 to 20 hours a week checking and answering internal emails.
"My first intention was to deal with this internal data deluge and to work with the tools that the young generation are using," Atos' Breton told the BBC News in announcing his email project. "We are business technologists, so it's our mission at Atos to be a front runner in this technology age."
To replace email, Atos transitioned to an enterprise social network model. This allows employees to more easily find experts who can help them with an issue or participate in conversations that are relevant to their work – much like Facebook allows users to pipe in and out of conversations they care about.
Gartner credited Atos with making a major investment in its initiative, tying bonuses and performance evaluations to the zero-email effort. Atos moved to a social business network called blueKiwi for collaboration, Sharepoint for document management, and online meetings and chats to reduce its internal emails. The company still uses emails for external communication and more formal communications outside the company.
The decision by the global technology company has prompted a lot of conversation about the future of email for business.
Ryan Holmes, chief executive at the social media management company HootSuite, called email "an unproductivity tool" and the "new pony express" in an article for Fast Company.
Other experts argue that email is not likely to completely go away. Instead, they predict that companies will get smarter about when to use email and when to reach for other technology forms, depending on what employees need to accomplish.
Here at The Grossman Group, we see a growing interest from companies to do something about the mounting volume of email. Toward that end, we've launched successful "email etiquette" campaigns to educate employees about how and when to use email more efficiently – and ultimately reduce irrelevant emails.
One company we worked with recently estimated that time spent on irrelevant email costs the company more than $200 million per year in lost productivity from their workers. There's no better argument than that to begin seriously tackling the email problem. We expect even more companies to begin taking a closer – and more aggressive look – at this important issue.
No, it's not time for email's funeral, but the alarm bells continue to ring.
What's your plan for getting better at using email at work?
- David Grossman
------------------
Check out email research & useful resources to tackle email overload!