December 7, 2020
The Gift of Teamwork in a Trying Year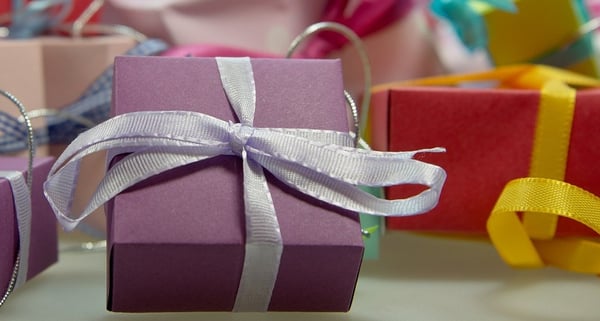 A new Xfinity holiday commercial I saw recently resonated in many ways. Entitled, "The Greatest Gift," it's a funny but true reflection of the crazy and trying year so many of us have experienced in 2020. Santa – "the boss"– declares over video conference with his team of elves that the old ways of doing things need to dramatically change. Santa then shares that he's personally "out of ideas" and demands that the team "rethink our whole approach" – and in short order.
In dramatic fashion, the elves find their way to a creative solution, rallying with a determined and selfless approach – and an emphasis on teamwork and togetherness. As I viewed the commercial, I kept thinking that this group of fictional elves shared the same kind of dedication and drive that I've seen so many of our clients embrace this year. Even when faced with unprecedented change and formidable odds, I saw many leaders and teams step up like never before.
A Big Lesson for Leaders and Communicators
The countless adaptations from the business community this year are a reminder that conventional thinking has truly been put to the test. And as difficult as 2020 has been, it has also brought out the best in many people. It has made many of us more creative, resilient, and willing to go the extra mile to find a solution to complex problems. Through it all, there's also a big lesson for leaders and communicators. We can – and should – continually find new ways to reach and connect with teams, no matter who they are and where they work. In some cases, that means throwing out some of the old ways and "rethinking our whole approach," just like Santa's resourceful elves in the holiday commercial.
As you reflect on your own successes and learnings from your communication in 2020 and the goals you have for the new year, The Grossman Group has many helpful resources for you to consult. One great place to start is our newly released eBook, Reflect, Reimagine and Reboot Your Internal Communications Plan Through the Pandemic. Among the tools shared in the eBook is a new model we created to guide leaders through a communications plan overhaul. The model is designed to help leaders figure out what they've learned from the past year – what worked, what didn't, what's worth keeping, and what the organization needs in the future. From there, leaders can envision what's possible and create the ideal communications approach with an actionable plan.
This is our gift to you in this holiday season, a time of unprecedented change, yet one that I believe carries many ongoing opportunities for innovation, inspired teamwork, and greatness.
Despite the many challenges your organization has faced in 2020, what's one positive change you've witnessed and how has that made your team more effective?
—David Grossman
---
Ensure your approach to communications fits the needs of employees and your organization today with help from the Reflect, Reimagine & Reboot Your Internal Communications Plan Through the Pandemic eBook. Click the image below to get your free copy.