September 26, 2017
The Hidden Value in Embracing Change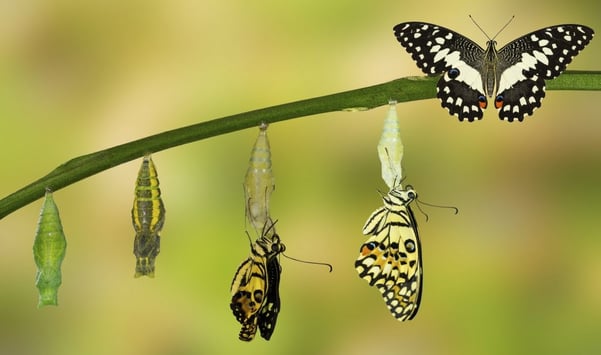 A friend of mine is working on shedding some pounds. It's a weighty challenge, even he'll acknowledge (forgive the pun). He's read every book and can describe a ton of strategies that work. That said, he's struggling to put those strategies into practice. He's not alone. While knowledge is power, or empowerment, it's putting that knowledge into action that matters most. Easier said than done.
As leaders, we can take charge of change, or we can let change happen to us. We can view change as bad and negative, or as an opportunity. We can fight it, or embrace the learning and development opportunities inherent in every change.
The Upside of Change
When I worked on the corporate side, I recall being distraught when a key player on my team moved on to a new position. As only time would reveal, the replacement was stronger and even more competent than his predecessor. As the change was happening, I never could have imagined that possibility. I was lost in the "Valley of Despair" and couldn't see the forest for the trees.
Organizations with effective change and communication are 3.5 times as likely to significantly outperform their peers—use this
free tip sheet
to guide you. On just one page you'll get 10 tips, each with a brief description on how to get there.
Click here
to get started.
In the end, the change was one of the best things that could have happened at the time for me, my team, and for the organization (not to mention for the person who moved on).
The Tony award-winning musical, Caroline, or Change, chronicles the relationship between an African-American maid and a Jewish family right after the assassination of President Kennedy. It's a story of how relationships and life evolve in often unexpected ways. In one scene, Caroline shares this tidbit of wisdom that encapsulates the message of the show: "For change come fast and change come slow, but everything changes…"
In other words, change "is."
What opportunities have you gained from change?
—David Grossman
---
On just one page you'll get 10 tips to help set up your organization's culture change for success with this free tip sheet—download today!