A colleague of mine, Les Landes, shared the following wisdom with me recently.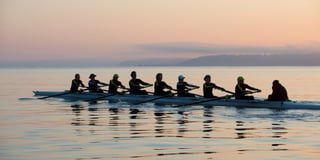 See how you might fill in this blank:
It's not that people resist change. People resist _________________________.
People resist being forced to change without their involvement. They don't like change forced down their throats. People naturally resist being controlled and being uninvolved in decisions that affect them.
The most effective change communications is a collaborative process, not a top-down effort. It involves team members in conversations regarding change where people can feel some control over what's happening.
See our free tip sheet with 10 more tips on how to guide change.
There's a great quote from Confucius:
"Tell me, and I will forget. Show me, and I may remember. Involve me, and I will understand."
People will more readily help bring to life the changes that they are involved with.
How are you involving your people in the changes that need to be implemented?
—David Grossman
____________________________________
On just one page you'll get 10 tips to help set up your organization's culture change for success.