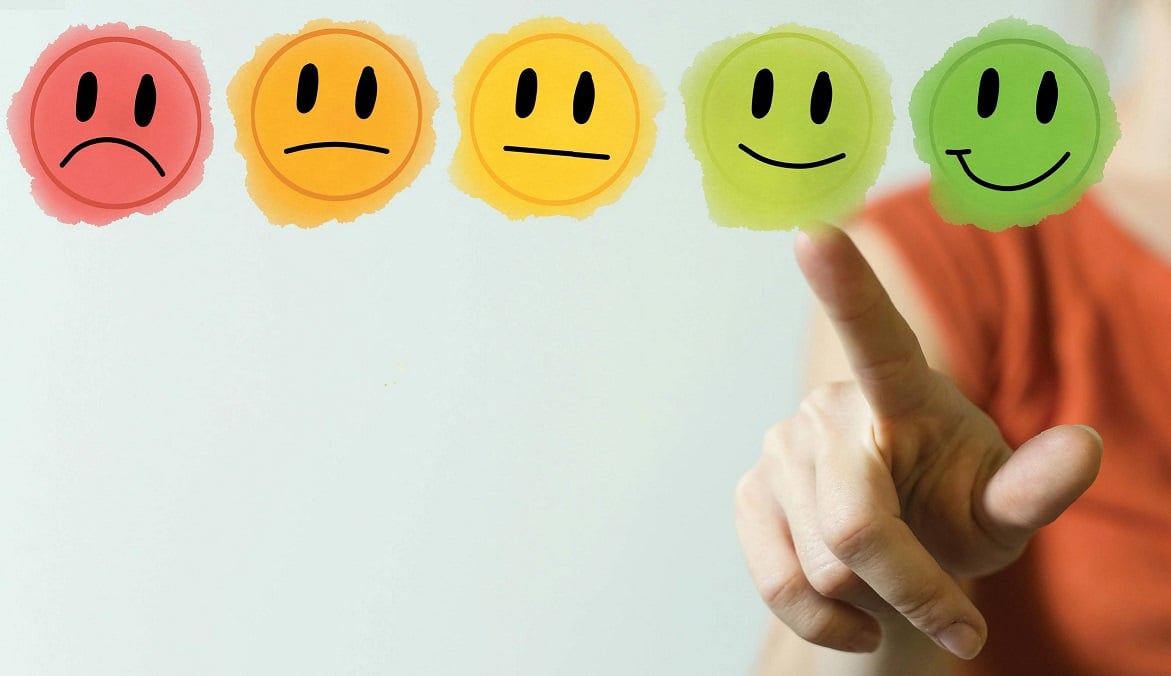 Just because you're a leader doesn't mean you're immune from the same range of emotions and feelings your teams are going through right now.
Each of us has what's often referred to as a human dashboard called a mood elevator. It's our own self-awareness of how we're doing emotionally.
When you're bothered, and your mood elevator is low, it can be very difficult to communicate with care and compassion. Worse yet, it can be easy to react instead of respond, and then we regret what we've said or done.
You might be irritable, want to blame someone, be angry, worry excessively. All those feelings are okay – natural in many cases – and give you useful information about how you're doing.
What to Do When Your Mood Elevator is Low
When our mood elevator is low, it's just not the ideal time to be communicating.
That's the time to think about self-care.
Self-care means we're managing our emotions so we're not taking them out on other people, and so we can be available to those who count on us and make "sunny weather."
You want your mood elevator to be at least at neutral or positive, to be in the best position to communicate with compassion.
What self-care strategies work best for you when your mood elevator is low?
—David Grossman
---
To help leaders and communicators lead and communicate with employees during COVID-19, we've developed a resource page of tips and strategies that we're updating regularly. Click below to get the resources: