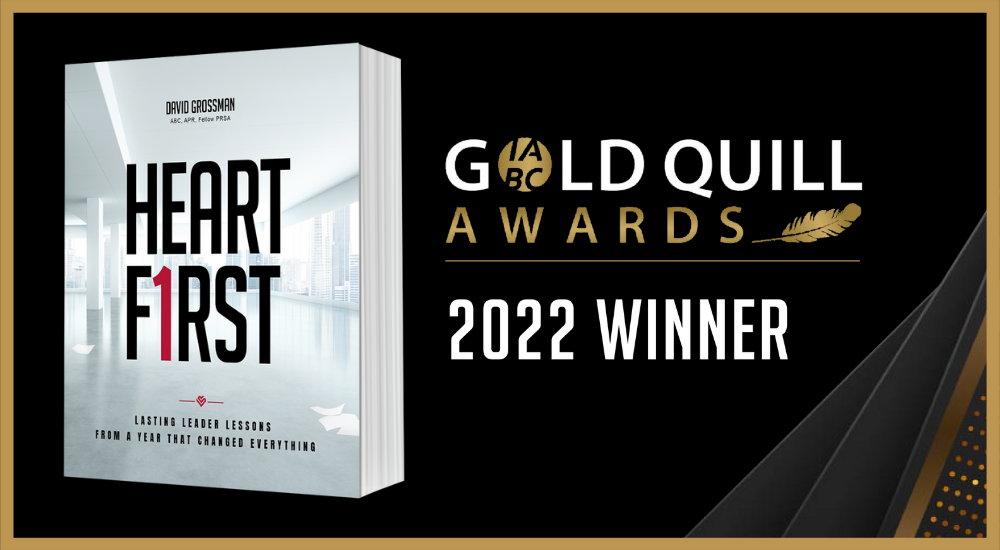 I am incredibly honored that my latest book, Heart First: Lasting Leader Lessons from a Year that Changed Everything, has been recognized by the International Association of Business Communicators (IABC) for worldwide Excellence in Communications in the publications category. This prestigious award is the fifth honor the book has received since its publication in August 2021 and serves as a testament to the power, relevance and timeliness of the principles of Heart First Leadership.
How to Lead with Heart
As many of you know, we believe the answer to many of the challenges facing the workplace today lies in Heart First Leadership, which is all about championing empathy, humanity and authenticity in the workplace to build stronger, more trusting relationships.
The lessons in this book have resonated with thousands of leaders who have sought out a new approach to leadership. Now more than ever, leaders play a pivotal role in connecting, engaging and inspiring their teams.
Read More