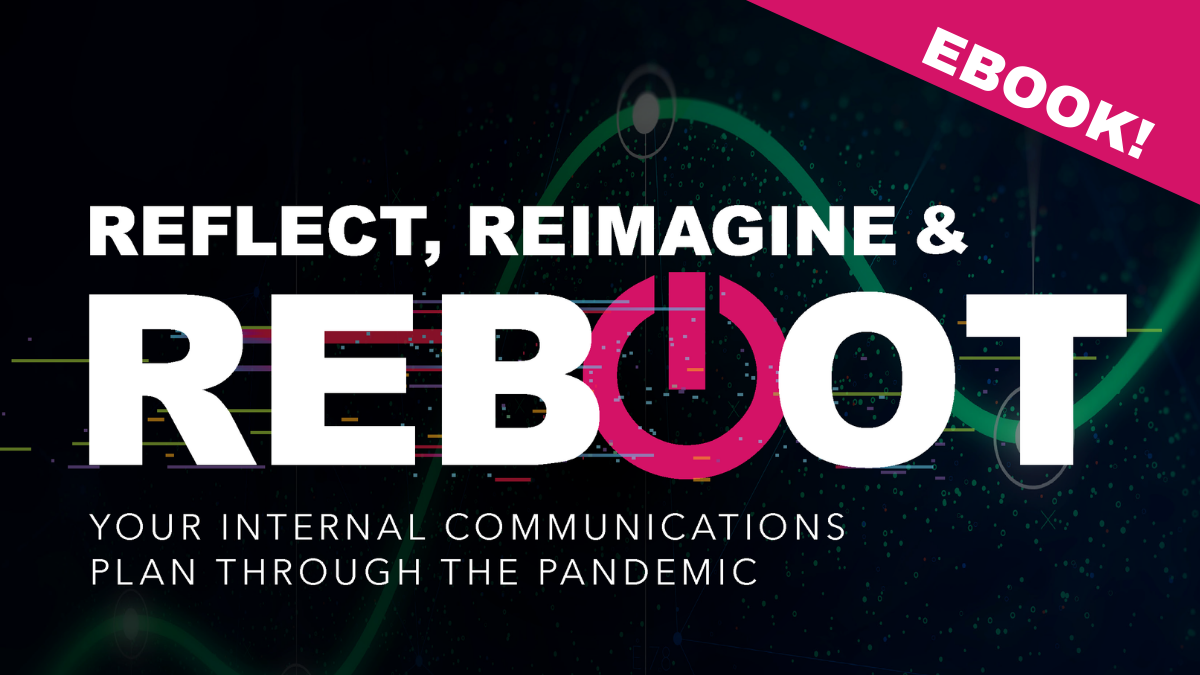 Businesses have certainly been on a wild ride in 2020. With the pandemic and ensuing social unrest coupled with economic instability and ongoing health and safety concerns, many company leaders struggle to find new footing and a clear path forward, especially with so much uncertainty swirling around them.
This time of uncertainty, however, has been a real opportunity for communicators, who find that their role has never been more important. The dramatic changes to business as usual in such a short time have handed communicators a crash course in determining what truly works and what's still needed to unite, engage and drive companies forward against their strategy.
To help communicators strategically respond to the rapidly evolving needs of their organizations, The Grossman Group has released a new eBook, Reflect, Reimagine and Reboot Your Internal Communications Plan Through the Pandemic.
Read More