September 15, 2021
Want to Retain Your Employees? Do This One Thing.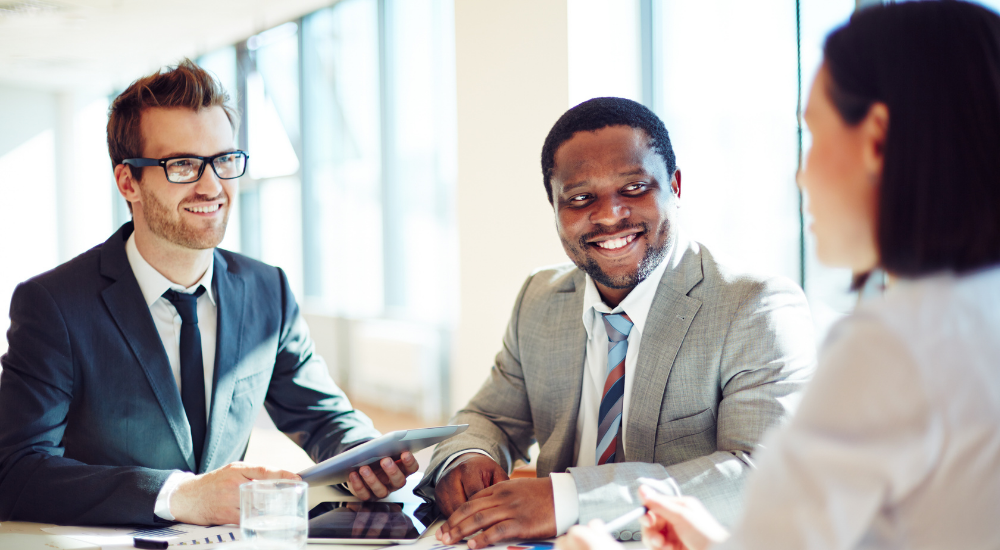 Employees are on the move. A recent US Pulse Survey from PwC found that 65% of employees are looking for a new job. What's more, 88% of executives surveyed said they are seeing higher turnover than normal.
The top four reasons, in order, that employees say they're looking:
Wages/salaries

Benefits

Career advancement

Flexibility
Retain Your Employees by Leading with Heart First
While the solutions are varied, including incentives and transforming work, there's one thing every leader can do with each employee to help ensure their individualized needs are being met: Have a meaningful conversation about how work fits into their larger lives, so that every employee can bring his or her best self to work.
As with all crucial conversations, it's critical for leaders to share their motivation and intent in having this conversation so the employee doesn't fall into the common trap of reading the wrong motives into the conversation.
Here's a starting point of what a Heart First-approach might sound like:

I'm having conversations with everyone right now to better understand what the ideal model of work might be, given the diverse challenges each of us face and the quality of life we want.

My motivation and intent here is to see how I might best meet your specific needs so you can bring your best self to work. I can't promise that I can meet every request. That said, I can promise you that I'm open to possibilities that might not have been options before. Are you open to proceeding?


Some of the questions to consider asking, in order from big picture to more specific:
Talk to me about when you feel most content at work – what does that look like? What are you doing? Think about the past 6 months. (These insights help us know the best fit between individual skills and business needs so we can try to create a win-win.)
What gets in the way for you to achieve that contentment more often? (Listen here for challenges that you might be able to help solve, or could be part of a solution.)
Thinking about today's work schedule (i.e., WFH, hybrid, flextime), how would you assess it for you? What specifically is working? Give me 1-2 things that could be even better.
Active listening and empathy are going to be critical to a productive conversation that leaves the employee feeling heard and seen. And to the extent that you can problem-solve in the moment, even better. Otherwise, follow-up regarding what you can do and the actions you plan to take to demonstrate how much you care.
Differentiation as a Retention Strategy
Every organization has guidelines and equity/fairness is especially important. Even so, leaders today have more discretion than ever before for differentiated solutions that are in the best interest of the employee and the organization.
Educators for years have talked about the concept of differentiation. It's often defined in this way:

The wide variety of teaching techniques and lesson adaptations that educators use to instruct a diverse group of students, with diverse learning needs, in the same course, classroom, or learning environment.

I predict we're going to see even more differentiation in the workplace, and that's going to be one of the keys to retaining the best and the brightest in today's challenging business environment. And like so many things, it starts with us.
Who will you start with to have your first Heart First conversation about work?

—David Grossman
About The Grossman Group & Our Partnership with SHRM/Chicago
The Grossman Group, led by founder and CEO David Grossman, specializes in strategic leadership and internal communication. We are pleased to have recently joined in partnership with SHRM/Chicago. Our inside-out philosophy is about ensuring leadership is aligned, and internal audiences are on board and engaged before telling your story externally. The goal of our work is to influence action, driving better business results and performance by assessing what people need to know to engage with and contribute to an organization.
---
Now more than ever, leaders play a pivotal role in connecting, calming, and inspiring their teams. A big part of that is leading with Heart First – click below to learn more about Heart First and order yours today: