May 24, 2019
Weekly Round-Up: 10 Questions for Making Big Decisions, Internal Comms to Business Results, Storytelling Strategies from Great Jazz, Secure Your Internal Comms, Cost of Disengagement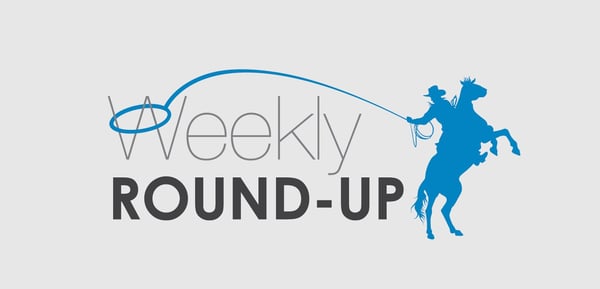 Welcome to my weekly round-up of the best-of-the-best recent leadership and communication blog posts.
10 Questions Leaders Must Answer When Making Big Decisions
By Greg Bustin (@GregBustin via @greatleadership), Great Leadership

Clarity around your desired outcomes when making decisions allows you and your team to focus on the big picture. Before making your next big decision, ask and answer these 10 questions.

"

Some of your decisions are bigger than others, and so to be considered successful on your terms as well as the terms of others means you must make more good decisions than bad decisions when the stakes are highest

..."
Read more >>
Linking Internal Communication to Business Results


By Lise Michaud (@michaud_lise via @InstituteForPR), Institute for Public Relations

Get strategies and access to a report covering how in-house communication professionals at 33 companies

–

including GE, GM, HSBC, and Microsoft

–

measure the impact of their work on organizational goals.

"As reported in the brief, practitioners must know what and when to measure, analyze the data, and show how they're using those insights to drive continuous improvement. This is what leadership cares about and how it assigns a value for the function..."
Read more >>
How Storytelling with Purpose is like Great Jazz


By Stuart Maister (@stuartmaister via @simplycomm), simplycommunicate

Get the steps for developing your storytelling strategy through the rhythm and musical dialogue of jazz.

"Business is jazz, not classical music. It involves improvisation, responsiveness, solo and collective genius and a looseness between the players that enables brilliant performance from each individual in harmony with the whole..."
Read more >>
5 Key Practices to Secure Your Internal Communications


By Dan Fries via Ragan Communications (@RaganComms)

The security of your employees' internal communications might not be on the top of their mind. These 5 key practices will help make it a priority.

"Are you or your staff giving out your company's secrets without realizing it? Most companies invest in anti-virus security software for security, but that's often not enough when it comes to protecting your internal communications..."
Read more >>
How Much Are Your Disengaged Employees Costing You?


By Dr. Karlyn Borysenko (@DrKarlynB via @Forbes), Forbes

Dr. Karlyn Borysenko breaks down the formula for calculating what an individual employee's disengagement costs a company annually, and then provides tips on how to combat it.

"

Here's the good news: Employers who have struggled with employee turnover in recent years may experience a bit of a reprieve. According to data from Achievers, just 35% of employees are planning to look for a new job, a drastic decrease from the 74% who answered affirmatively to the same question last year

…"
Read more >>
What were some of the top leadership and communication articles you read this week?
—David Grossman
---
Click below to download your ebook—22nd Century Communications: Strategies to Deliver Cutting-Edge Communication, Engage Employees and Strengthen Reputation—and get key insights into the top 10 principles some of the best organizations employ to ensure their communication strategy is a positive lever in building a stronger business.