July 5, 2019
Weekly Round-Up: 10 Steps to Create an Internal Comms Campaign, 6 Leadership Realities, 5 Fun Ways Companies Include Remote Workers, How to Lead with Transparency, Why Successful Leaders Wake Up Early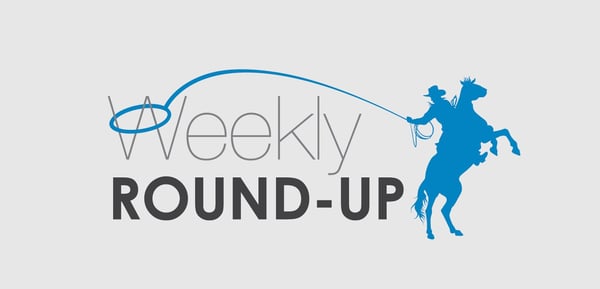 Welcome to my weekly round-up of the best-of-the-best recent leadership and communication blog posts.
This Week's Round-Up of Leadership and Communication Blogs:
5 Fun Strategies Companies Are Using to Make Remote Workers Feel Included


By Samantha McLaren via LinkedIn Talent Blog (@HireOnLinkedIn)

Here's how 5 companies made remote employees feel part of a close-knit team, no matter how far apart they may be.

"A 2017 study found that remote employees are more likely to feel left out or isolated than their onsite peers. And when employees work remotely most or all of the time, they can find it hard to mesh with the company culture, which will hold back collaboration and hurt engagement and morale..."
Read more >>
To Be a Trustworthy Leader You Need This


By Terri Klass (@TerriKlass)

Get 4 advantages to leading through transparency and why it's a critical piece in being a trustworthy leader.

"

The voices around the conference table grew louder and louder. Here we were with fiduciary responsibilities and yet were not given the necessary facts so that we could pitch in and help. This was not going well and the current leader was losing all of our trust. He was missing a critical piece in being a trustworthy leader–

…"
Read more >>
This is Why Successful Leaders Always Wake Up So Early


By Lolly Daskal (@LollyDaskal)

Most of us don't get up until we have to, but here are 8 good reasons to inspire yourself to get up earlier.

"Benjamin Franklin famously said, "Early to bed and early to rise makes a man healthy, wealthy and wise." He must have known what he was saying, because some of the most successful people and honorable people in history—people like Mahatma Gandhi and Thomas Edison and Nelson Mandela—were early risers..."
Read more >>
What were some of the top leadership and communication articles you read this week?
—David Grossman
---
Click below to download—7 Critical Traits for Building Trust Inside Companies—to get practical, strategic answers on how leaders and companies can become more trustworthy. Find out how building more trust in your organization will lead to better business outcomes.