May 17, 2019
Weekly Round-Up: 14 Internal Comms Campaigns That Crushed It, Decision-Making & Problem Solving, Influential Leading, Secret to Improving Employee Engagement, Generation Z in the Workplace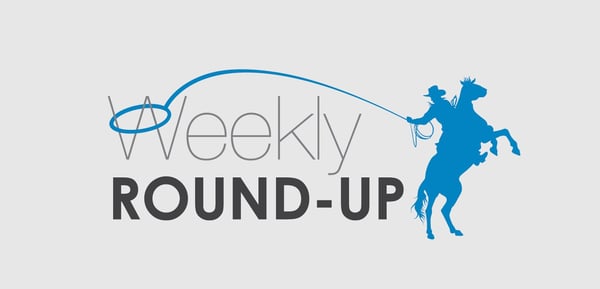 Welcome to my weekly round-up of the best-of-the-best recent leadership and communication blog posts.
Internal Communications Best Practice: 14 Examples of Campaigns that Crushed it
By Kath McNiff (@KMcNiff via @grnorbit), GreenOrbit

These 14 internal communication campaigns might offer you some inspiration for your own.

"

You have a job to do. Get your message across and make it stick. Sounds simple enough, right? But of course, it isn't. Crafting a compelling internal communications campaign is tricky, it requires:

..."
Read more >>
Becoming a Leader of Influence


By Naphtali Hoff (@impactfulcoach)

Find out why influence is at the heart of leadership and how to get there.

"Leadership is about influencing others, rather than demanding and coercing. It speaks to the ability to win people over to a new way of thinking and practice, through idea sharing, collaboration and role modeling. It emphasizes persuasion and motivation over coercion..."
Read more >>
The Secret to Improving Employee Engagement Is Better Communication


By Smarp Team (@BeSmarp)

Find out how to drive employee engagement through effective internal communication.

"But why is employee engagement so important to any business? The answer is simple: employee engagement is key to making your business a success. Studies have shown that employee engagement and effective internal communications are among the most important factors in a company achieving its goals successfully..."
Read more >>
What were some of the top leadership and communication articles you read this week?
—David Grossman
---
Click below to download—22nd Century Communications: Strategies to Deliver Cutting-Edge Communication, Engage Employees and Strengthen Reputation—and get key insights into the top 10 principles some of the best organizations employ to ensure their communication strategy is a positive lever in building a stronger business.