June 14, 2019
Weekly Round-Up: 14 Ways to 'Grade' Your Comms Plan, 5 Ways Leaders Change Lives, Dos & Don'ts for Your Company Video, How to Inspire Employee Engagement & Innovation, Creating a Powerhouse Team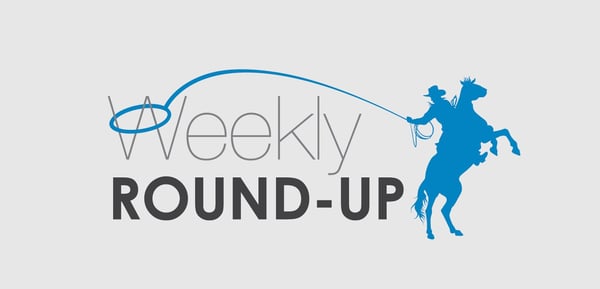 Welcome to my weekly round-up of the best-of-the-best recent leadership and communication blog posts.
This Week's Round-Up of Leadership and Communication Blogs:
14 Ways To 'Grade' Your Communications Plan Before It Launches
By Forbes Communications Council (@ForbesCommCncl via @Forbes), Forbes

A panel of Forbes Communications Council members provide their best strategies for "grading" your communications plan before its launch.

"

Delivering major news in any organization can be a complicated process. Whether it's internally or to the public, you want to communicate the information as clearly and responsibly as possible, leaving no room for misinterpretation or confusion

..."
Read more >>
Five Ways Leaders Change Lives for the Better


By John C. Maxwell (@JohnCMaxwell)

We are noticing more how leaders can negatively impact the lives of people – here are 5 ways leaders can make a positive impact.

"We need leaders who have a healthy perspective on what it means to lead. We need leaders who leverage their influence for a greater good. We need leaders who don't burn through people, resources, and vision. Why does this matter? Why do we need better leaders? Because better leaders change lives..."
Read more >>
9 Recommendations for Looking Your Best in a Company Video


By Justin Lenart via circle S studio (@circleSstudio)

To ensure your message breaks through to your employees and/or customers, here are 9 dos & don'ts to consider before stepping in front of the camera.

"You've worked at your company for years. You help make all the decisions, people look up to you, and you're about to star in a video on your company's website, social media channels or maybe even on TV. In order to most effectively convey your message, it's important to look your best!..."
Read more >>
How High-performing Organizations Inspire Employee Engagement, Innovation and Loyalty


By Anne Loehr (@anneloehr)

Get a strategic approach that high-performing organizations with consistently higher engagement rates promote, along with 3 basic actions taken by leaders who successfully champion this approach.

"Even the most high-performing organizations struggle with the ability to retain and engage high-quality employees. Nevertheless, despite incredible odds, we can also see some "bright spots" – organizations that have consistently higher engagement rates and below-average turnover. Their secret sauce?..."
Read more >>
How to Create a Powerhouse Team


By Skip Prichard (@SkipPrichard)

Skip discusses the practices and theories of creating a powerhouse team with the authors of Powerhouse: 13 Teamwork Tactics that Build Excellence and Unrivaled Success, one of which played for the

United States Women's National Soccer Team for over 23 years.



"

In this growing knowledge economy, organizations realize the critical importance of teamwork for sustained excellence. Yet, many organizations struggle with an individualistic culture, and employees have negative team experiences. Having consistently performed as a winning organization longer than any other U.S. sports team in history, the United States' Women's National Soccer team (USWNT) serves as a model of a powerhouse

…"
Read more >>
What were some of the top leadership and communication articles you read this week?
—David Grossman
---
Click below to download your template—Communication Plan Template for Communicators—and learn how to develop your communication plan with a step-by-step guide. This easy-to-use Word doc template is designed to help you develop your communication plan and align it with tactics that'll drive results.