May 3, 2019
Weekly Round-Up: 16 Rules for Decision-Making, CEO's Most Powerful Asset, Internal Comm Lessons from Amazon, 3 Tips to Engage & Excite Your Team, 6 Conditions for Creative Leadership Culture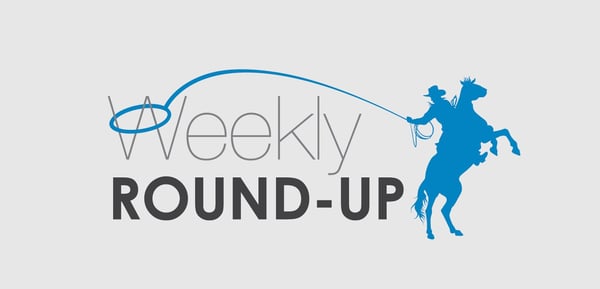 Welcome to my weekly round-up of the best-of-the-best recent leadership and communication blog posts.
16 Rules for Effective Decision-Making
By Michael McKinney (@LeadershipNow), LeadershipNow

Michael McKinney provides an overview of 16 well-researched rules from Pawel Motyl's recent book, Labyrinth: The Art of Decision-Making, where the author examines a "series of decisions that led to some of the modern world's most dramatic events."

"

Where we go in life is determined by the choices we make. How we make those decisions becomes critical. The speed of change, the abundance of choices, the unknown unknowns, and the impact of a connected world, all conspire to make decision-making a labyrinth.

..."
Read more >>
Why a CEO's Most Powerful Asset is Knowing How to Communicate


By Dan Pender (@danpender1 via @Fora_ie), Fora

A recent report surveying a 1000 employees reveals 82% of them think regular, company-wide communications from their CEO is important. Find out why that is and how to improve as a CEO in today's business environment.

"The one thread that ties these disparate business strands together – and makes them work in unison – is communications. Knowing why, what and how to communicate, internally and externally, is the CEO's most powerful asset..."
Read more >>
3 Brilliant Tips to Keep Your Team Engaged and Excited To Do Great Work


By Adam Robinson (@adrobins via @Inc), Inc.

To help prevent boredom and lower productivity in your employees, use these tips to challenge and motivate.

"Your employees are the most productive when they're motivated to do great work. But according to a study from the American Psychological Association, 63 percent of U.S. adults experience boredom on a regular basis -- including in the workplace..."
Read more >>
The 6 Conditions Required to Scale a Creative Leadership Culture


By Robert J. Anderson and William A. Adams via Great Leadership (@greatleadership)

The characteristics of creative leaders is explained along with 6 conditions that are essential to developing a leadership culture that "scales capacity and capability in others, through teams, and in the organization."

"

Leadership is ultimately about scaling the capacity and capability of an organization to create outcomes that matter most and to fulfill the vision of its desired future. However, the ability of an organization to scale its leadership is in great degree limited or enhanced by the dynamic between the two most common kinds of leaders revealed by our many years of research:

…"
Read more >>
What were some of the top leadership and communication articles you read this week?
—David Grossman
---
Click below to download the eBook—Going Slow to Go Fast: Making Internal Communication Work For You—and learn how to navigate the core challenges that today's communicators face: technology, culture changes, company leadership, and more!