October 23, 2015
Weekly Round-Up: 3 Habits of Motivational Leaders, 15 Employee Engagement Truths & Qualities of Strong Mentors
Welcome to my weekly round-up of top leadership and communication blog posts. As many of you know, each week I read and tweet several great articles and on Fridays, I pull some of my favorites together here on my blog.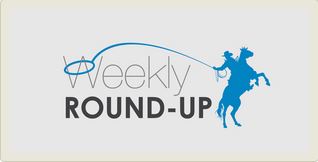 This week you'll read 15 employee engagement truths employers ignore, how generosity is the key to getting ahead and 3 habits of motivational leaders. These articles will provide you with tips, strategies and thought-starters from many of the smart folks in my network. So whether you're a new leader or an industry veteran there'll be something here for you.
What were some of the top leadership articles you read this week?
- David Grossman
___________
Get the top 10 CEO care-abouts to be the most effective and productive with work. Download the free eBook, How To Think Like A CEO, by clicking the image below.