May 15, 2020
Weekly Round-Up: 3 Important Things to Contemplate, Building Agility in Your Organization, 5 Questions for a Winning Strategy, A Question for Leaders, Managing Time with Remote Workers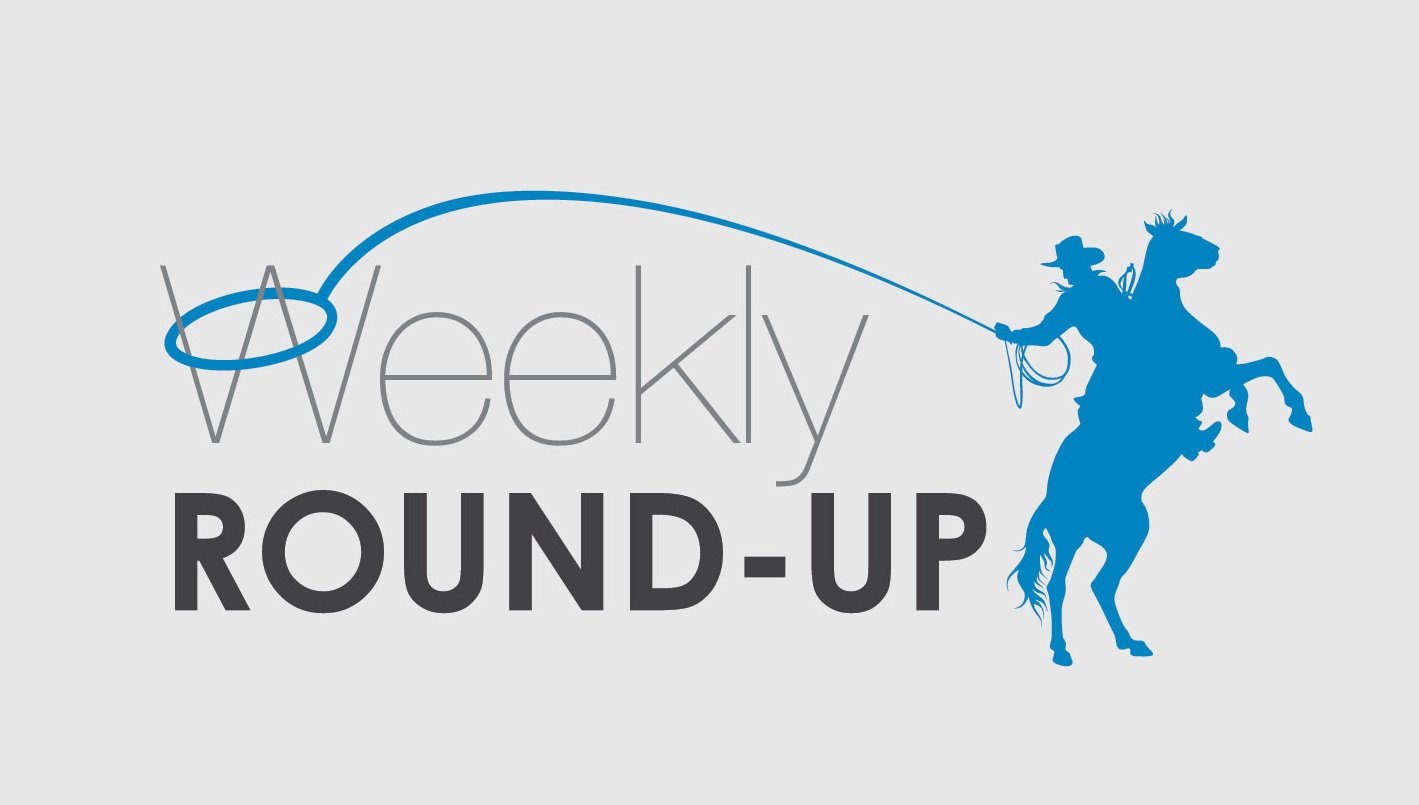 Welcome to my weekly round-up of the best-of-the-best recent leadership and communication blog posts I've seen over the past week. Typically, as you might have noticed, I tend to cover broad topics. Given the current state of business today and how much has changed because of COVID-19, I'm going to use the Weekly Round-Up as a place to share some of the best resources I'm seeing to help leaders and communicators navigate this new normal with their teams.
This Week's Round-Up of Leadership and Communication Blogs:
3 Important Things to Contemplate During These Uncertain Times
By Randy Conley (@RandyConley), Leading with Trust

Some of you might have some extra free time during all of this. Make the best of it with some immensely valuable contemplation and reflection by considering these 3 topics.

"

Before the current pandemic, how often did you take half an hour to just think about things? How often did you reflect on changes to your lifestyle? New experiences? New dynamics in your life or in the wider world around you? Generally speaking, it's difficult if not impossible for many of us to fit this time into our day-to-day routine

..."
Read more >>
To Build Agility, Engage Your Organization One Team at a Time


By Elizbeth Doty (@Elizdo via @stratandbiz), strategy+business



Help your employees respond to COVID-19 and future crises by focusing on the established groups at the core of your business.



"For some time, the leaders I work with have known conceptually that they need greater organizational agility. They talk often about the increase in VUCA (volatility, uncertainty, complexity, and ambiguity), and the capabilities required to respond. But these conversations have sometimes felt a bit abstract or theoretical. Now, in the context of the novel coronavirus and its economic, social, personal, and political reverberations, such detachment seems almost absurd. How do you lead well amid such turbulence..."
Read more >>
Ask These 5 Questions to Develop a Winning Strategy


By Skip Prichard (@SkipPrichard)

In this interview, Dr. Max McKeown breaks the complexity of strategy down into 5 big questions.

"My guest this week on "Aim Higher" is Dr. Max McKeown, sometimes known simply as "Dr. Max." He's the author of several books including The Strategy Book. And he has one of the most straightforward definitions for one of the most complex topics out there: strategy. In our interview he said to me that strategy is simply, "The best way to use your available means to get to your most desirable ends." That's it. And it sounds, like most great wisdom, like basic common sense. But it's one of those concepts that's easy to say, but hard to live by..."
Read more >>
This Is The Most Important Question Leaders Ask During A Crisis


By Terina Allen (@TerinaAllen1 via @Forbes), Forbes

The most important question leaders ask during a crisis is the question that they must ask themselves if they want to be successful. Find out what that question is, along with additional important questions to ask yourself as you lead in these times.

"

See, this is where the rubber meets the road. These are the kind of events that show us what we're made of. These are the moments in life where we get to find out if we really have what it takes. And this moment—this crisis—is screaming out for leadership. You don't have to create a sense of urgency; it's staring you right in the face. You just have to lean in and own your power to lead. Can you do it? Are you ready?

…"
Read more >>
Why Time Signals Still Matter When Working Remotely


By Elana Feldman and Melissa Mazmanian (@elanafeldman via @mitsmr), MIT Sloan Management Review

Pay attention to the signals you're sending about time with these tips when managing remote workers during the coronavirus pandemic.

"There is plenty of advice out there about managing remote employees right now. However, much of it overlooks a critical aspect of shifting to virtual work: the loss of everyday signals about time. Cues about what people are doing with their time facilitate effective coordination and collaboration. When everyone is working in different places, these signals become less visible and more difficult to decode..."
Read more >>
What were some of the top leadership and communication articles you read this week?
—David Grossman
---
Click below to download the summary report—Working During COVID-19: U.S. Employees Embracing Remote Work—and get data to help you understand how U.S. employees are thinking about work in a post-pandemic world.