April 12, 2019
Weekly Round-Up: 3 Things for Great Remote Teams, Leading Through Complexity, Build Trust with Strategic Internal Comms, Leadership Trust Check, Fixing High Employee Turnover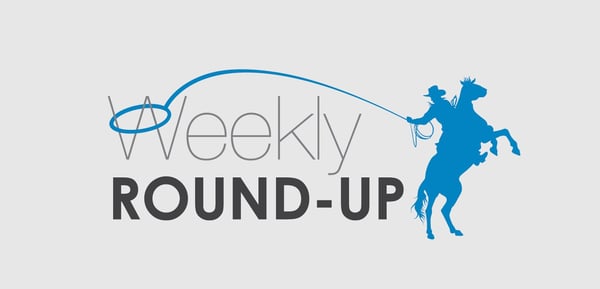 Welcome to my weekly round-up of the best-of-the-best recent leadership and communication blog posts.
Google Spent 2 Years Researching What Makes a Great Remote Team. It Came Up With These 3 Things
By Justin Bariso (@JustinJBariso via @Inc), Inc.

With remote teams comes many challenges and to overcome them requires a unique set of rules. Google recommends three things to making great remote teams.

"

In a quest to establish what makes remote teams successful, Google's People Innovation Lab (PiLab) spent the past two years studying more than 5,000 employees. They measured well-being, performance, and connectedness (among other things) and came up with recommendations on how to keep things consistent, even if your team is spread out across the globe

..."
Read more >>
Leading Through Complexity Requires a Different Approach


By Tony Gigliotti via SmartBrief (@SmartBrief)

Get 4 effective solutions to help you successfully lead through the complexity of today's workplace, and questions to advance your self-awareness to help evolve your leadership approach.

"

These seismic shifts have created a more complex workplace for leaders than in the past. This complexity poses land mines for leaders, particularly because:

Root causes to vexing problems might be unknown or not easily discernible
A single solution might not exist
No one person has the solution to the problem..."

Read more >>
5 Ways to Build Trust Through Internal Comms


By Robin Gillie via White Light Media (@WhiteLightCM)

It's becoming increasingly difficult to gain employees' trust. Get 5 tips on how to use an effective communication strategy to build trust and keep employees engaged from a seasoned communicator.

"As Director of Communications and learning at Sky, Mark Johnston is tasked with building relationships with thousands of employees throughout the UK. Here he shares his secrets on building trust through strategic internal communication..."
Read more >>
10 Steps To Fixing High Employee Turnover


By Expert Panel, Forbes Coaches Council (@ForbesCoaches via @Forbes), Forbes

High turnover isn't a good sign for a business. How can your business thrive if your employees aren't? Get 10 expert tips on how to create an environment your employees, and your business, can prosper in.

"But what happens when your employees seem to be leaving one after another? High employee turnover can not only take up time and resources, but can also negatively impact your company culture. The following Forbes Coaches Council leaders offer their expert tips on how to solve this problem..."
Read more >>
Leadership Trust: Leaders, Are You Squandering It?


By Kate Nasser (@KateNasser)

Kate provides an 11 point checklist to use to assess whether or not you are squandering your leadership trust.

"

Leaders, are you squandering the trust you already earned? Or are you wasting opportunities to build trust with new employees? If yes, you are throwing away the lifeblood of your leadership

…"
Read more >>
What were some of the top leadership and communication articles you read this week?
—David Grossman
---
Click below to download—The Se7en Deadly Sins of Leadership—and discover how to avoid the all-too-common leadership mistakes that derail even the best initiatives and strategies.