April 22, 2016
Weekly Round-Up: 3 Warning Signs of Leadership That Most People Miss, 7 Times Leadership is at Its Best & More
Welcome to my weekly round-up of top leadership and communication blog posts. As many of you know, each week I read and tweet several great articles and on Fridays, I pull some of my favorites together here on my blog.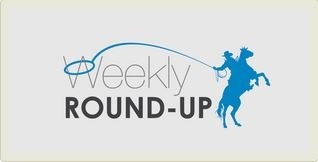 This week, you'll read articles on 3 warning signs of leadership that most people miss, 7 times leadership is at its best and how to handle the delicate tension it commissions, how ego craving leadership can undercut morale, one habit that business professionals need for success, and that the key to gaining influence is earning it, not borrowing it. These articles will provide you with tips, strategies and thought-starters from many of the smart folks in my network. So whether you're a new leader or an industry veteran there'll be something here for you.
These Ego Craving Leadership Firsts Uncut Morale
By Kate Nasser (@KateNasser), Smart SenseAbilities Blog

The Image of successful leadership often includes exploring new territory. Finding new markets, imagining new products. Spotting unmet needs are on leaders' radar. These challenges can rally employee morale as they ride the excitement of something new…
The Key To Gaining Influence is Earning It, Not Borrowing It
By John C. Maxwell, (@JohnCMaxwell) John Maxwell on Leadership

Leadership is influence – Nothing more, nothing less. The more I speak to leaders of all stripes, the more I'm reminded of the truth of this statement. No matter who you are, no matter where you serve, if you have influence with people, you can lead them…


What were some of the top leadership articles you read this week?
- David Grossman
___
For more on leadership, check out the free ebook below: