April 29, 2016
Weekly Round-Up: What Great Leadership Looks Like, Why Leadership Isn't Soft, Authentic Leadership Fails & More
Welcome to my weekly round-up of top leadership and communication blog posts. As many of you know, each week I read and tweet several great articles and on Fridays, I pull some of my favorites together here on my blog.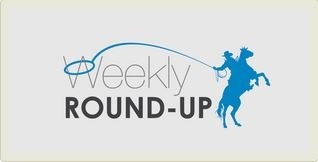 This week, you'll read articles on authentic leadership, laziness and leadership, how to improve speeches and interviews, why leadership is not soft and what great leadership looks like. These articles will provide you with tips, strategies and thought-starters from many of the smart folks in my network. So whether you're a new leader or an industry veteran there'll be something here for you.
When Authentic Leadership Fails
By Peter Barron Stark (@peterbstark), Peter Barron Stark Companies

Honesty, transparency, and trustworthiness are all traits great leaders aspire to have. They are also traits that come to mind when you think of authentic leadership...
12 Nonverbal Ways to Improve Speeches and Interviews
By Russell Working (@ByWorking), Ragan's PR Daily


When Jenna Cooper was a TV anchor, her news director let her in on a key secret of how he hired his on-air staff. He would cover up the bottom half of the...

Laziness - The Counterintuitive Act of Leadership
By Michael Bungay Stanier (via @TanveerNaseer)

Think about the dual responsibilities of any leader: results and people. That one-two combination goes by other names as well: strategy and culture; impact and engagement...
Why Leadership Is Not Soft and Other Pet Peeves
By Shawn Murphy (@TheShawnMurphy), Switch and Shift


I have a pet peeve I want to share with you. I can't stand the word "soft" when describing matters of leadership, organizational change, or any other matter related to working with people...

What Great Leadership Looks Like
By Dorie Clark (@DorieClark)

If you're lucky, you've experienced it yourself: when there's great leadership, we flourish. "As social animals, we need leaders that make us feel that we're moving forward...
What were some of the top leadership articles you read this week?
- David Grossman
___
For more on leadership, check out the free ebook below: