April 10, 2020
Weekly Round-Up: 4 Critical Employee Needs During COVID-19, Leadership Actions for Our New Normal, Leading Yourself During Crisis, Leadership Tips & Insights, Remote Work Challenges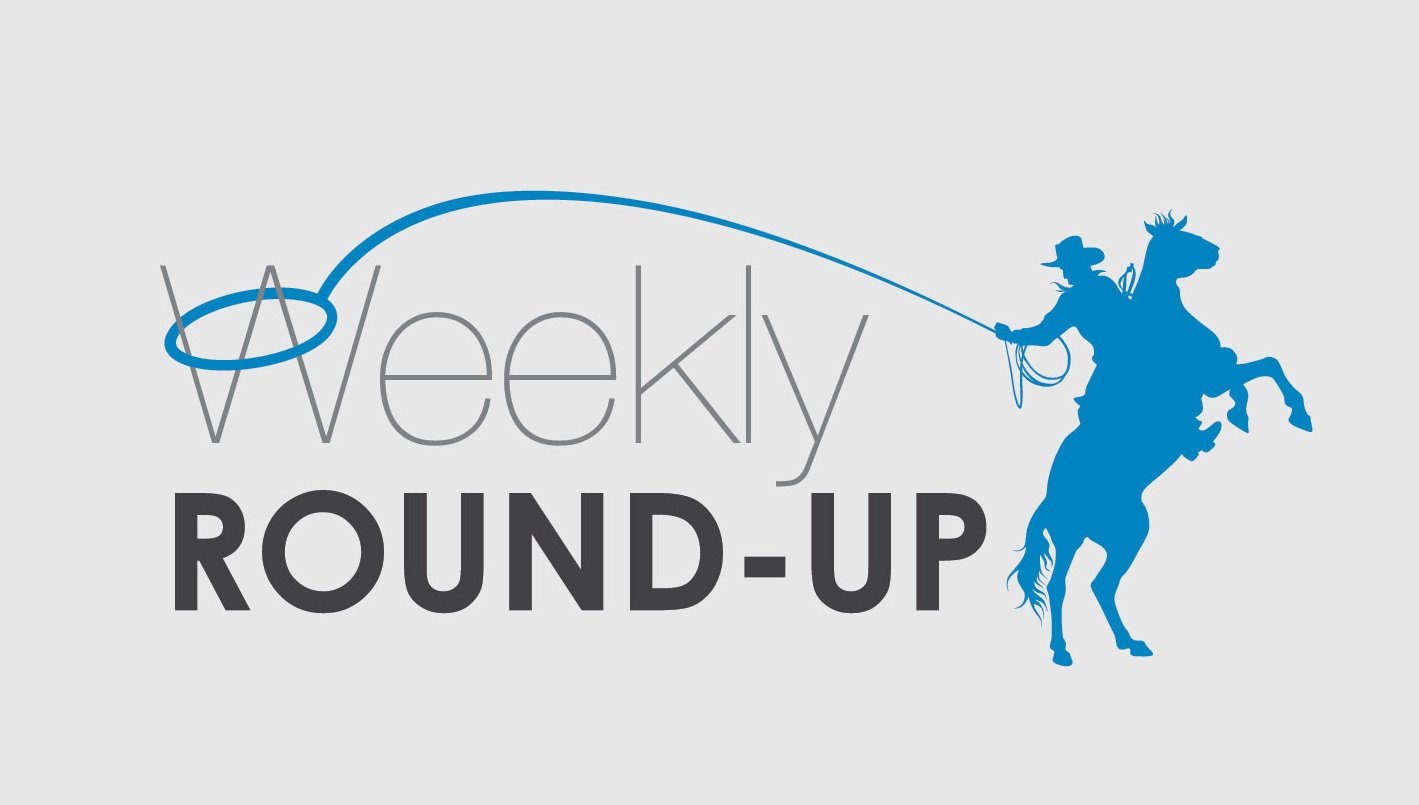 Welcome to my weekly round-up of the best-of-the-best recent leadership and communication blog posts I've seen over the past week. Typically, as you might have noticed, I tend to cover broad topics. Given the current state of business today and how much has changed because of COVID-19, I'm going to use the Weekly Round-Up as a place to share some of the best resources I'm seeing to help leaders and communicators navigate this new normal with their teams.
This Week's Round-Up of Leadership and Communication Blogs:
4 Leadership Actions for Our New Normal
By Terri Klass (@TerriKlass)

The landscape of work has changed and what leaders could always depend on is no longer a sure thing. Get four leadership strategies to help get you through.

"

At this time of uncertainty, there is nothing more normal than sharing a set of clear strategy and procedures for everyone. Whether you are an individual contributor or leading a team, keep everyone in the loop by rolling out what work direction you are moving. Be specific with your goals and explain why you are taking certain steps. Share any concerns in an organized way and try to offer solutions if possible. Now is the time to be as transparent as possible. Don't forget to ask colleagues for their input and suggestions

..."
Read more >>
4 Critical Needs of Employees During Coronavirus Lockdown


By Randy Conley (@RandyConley), Leading with Trust



From over 19,000 exit interviews of employees who voluntarily left their jobs, these four basic human needs were identified as not being met that ultimately led to them quitting a job. Meeting these needs is even more critically important during this time of uncertainty and change.



"The coronavirus pandemic has turned our world upside down, and people are looking to their leaders for direction on how to move forward when it seems like life has ground to a halt. Sheltering in place and social distancing may be effective strategies for slowing the spread of coronavirus, but they can be recipes for disaster by creating isolation, fear, and loneliness. Millions of workers have been told to work remotely, often with little training on how to do so effectively. That leads to a loss of productivity, frustration, low morale, and disengagement..."
Read more >>
Practical Ways to Lead Yourself During a Crisis


By Marlene Chism (@StopYourDrama via @SmartBrief and @SBLeaders), SmartBrief

A leader's job in times of crisis is all about alignment, and alignment is about focusing energy. To keep everyone else focused, it's necessary to lead yourself first. Take control of your mind, narrative and focus with these practical tips.

"If we have learned anything it should be this: A life-threatening virus doesn't care about your political affiliation, the borders of your country, your gender or the color of your skin. It's easy to get distracted by politics, negative news and fear, but these distractions do not serve the collective good. The greatest gift you can offer to your employees is to maintain sangfroid. You can set the example by being a calm presence in the storm when you first take charge of your own mind..."
Read more >>
April 2020 Leadership Development Carnival


Via Lead Change Group (@leadchangegroup)

Get insights and tips from over 25 global leadership experts in one spot.

"

Welcome to the April 2020 Leadership Development Carnival! We're excited to share posts from leadership experts from around the globe on the topics of communication, development, engagement, motivation, productivity, team building, and more

…"
Read more >>
Overcoming Remote Work Challenges


By Josh Lowry (@joshlowy via @mitsmr), MIT Sloan Management Review

Overcome the three biggest challenges of remote work that can have damaging consequences for an organization if they aren't addressed: low-bandwidth communication, unnecessary meetings, and loss of passive knowledge sharing.

"The remote work model offers many obvious advantages, from lower overhead and flexible schedules to reductions in employee commuting and increases in productivity along with lower attrition rates. It also brings obvious disadvantages, such as worker loneliness and burnout. However, decentralized teams also face other, often unacknowledged challenges..."
Read more >>
What were some of the top leadership and communication articles you read this week?
—David Grossman
---
To help leaders and communicators lead and communicate with employees during COVID-19, we've developed a resource page of tips and strategies that we're updating regularly. Click below to get the resources: