February 21, 2020
Weekly Round-Up: 4 Storytelling Techniques, Winning Formula for Internal Comms, Career Development Tips, Removing Communication Bottlenecks, How 10 Leaders Developed Resilience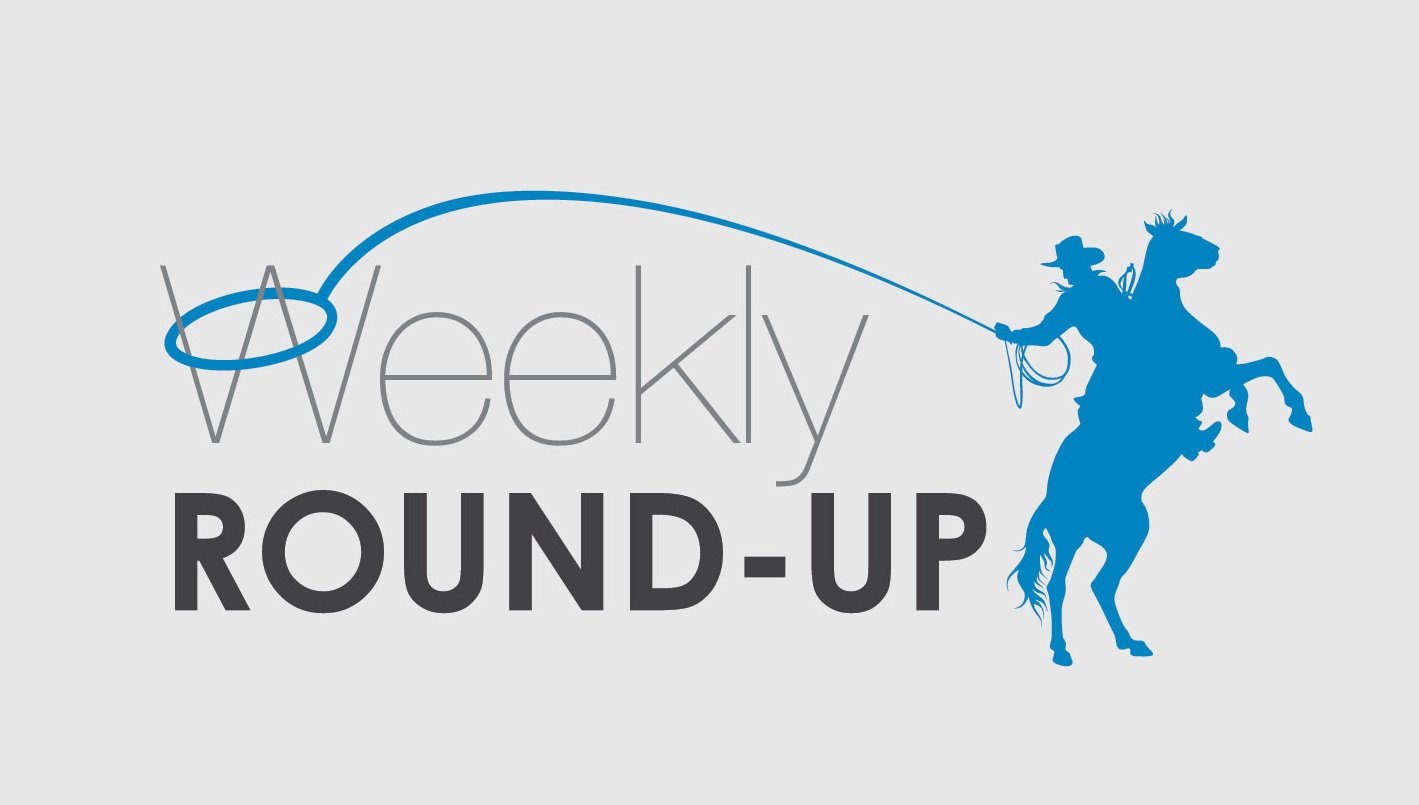 Welcome to my weekly round-up of the best-of-the-best recent leadership and communication blog posts.
This Week's Round-Up of Leadership and Communication Blogs:
Four Storytelling Techniques to Bring Your Data to Life
By Nancy Duarte (@nancyduarte via @mitsmr), MIT Sloan Management Review

Get 4 storytelling techniques that leaders can leverage to help their team and employees understand the problem that the data reveals and the opportunities it presents.

"

If it's your role to communicate data insights and persuade people to change their behavior, you'll have more influence and promote better decision-making if you emphasize the people behind the numbers. In a story, we root for the hero as he or she maneuvers through roadblocks. To use data to steer your organization in the right direction, you need to tap into the human tale your data can tell

..."
Read more >>
The Winning Formula for Internal Communication
By Andrea Greenhous (@Vision2Voice via @InstituteForPR), Institute for Public Relations

Based on findings from a Harvard Business Review study on what motivates people at work, the formula comprises of these 3 actions.

"

When internal communication is leveraged, it can elevate employees and help them thrive while driving business results. The optimal internal communication program does not simply provide free lunches or employee events; the needs of employees are more complex than that. To understand what motivates people at work, Harvard Business Review conducted a study to identify universal motivators in the workplace, which found that career, community, and cause are the three primary motivators

..."
Read more >>
Leaders Share about Career Development: A Frontline Festival


By Karin Hurt and David Dye (@LetsGrowLeaders and @davidmdye), Let's Grow Leaders



Over a dozen leadership experts provide their best leadership insights and tips on how to develop the careers of themselves and their employees.



"Welcome to the Let's Grow Leaders Frontline Festival! This month, our contributors share their thoughts about career development. Thanks to Joy and Tom Guthrie of Vizwerx Group for the great pic and to all our contributors..."
Read more >>
How To Remove Communication Bottlenecks In Big Organizations


By Lisa Michaels (@LisaBMichaels via @TanveerNaseer), Tanveer Naseer

Effective communication increases productivity. Here are 6 methods to remove communication bottlenecks in your organization leading to positively impact on your bottom line.

"

When different departments or teams in your organization fail to pass information properly to each other, they create a bottleneck. Effective communication is crucial for any organization to succeed. In fact, research shows that poor communication costs organizations $37 billion in lost productivity

…"
Read more >>
What were some of the top leadership and communication articles you read this week?
—David Grossman
---
Click below to download the ebook: Make the Most of Your Town Hall: 10 Ways to Unleash the Power of Your Team. Research shows that employee expectations are changing when it comes to communication. Download this guide to get key insights into many of the emerging trends and 10 strategies for revitalizing town halls.