March 8, 2019
Weekly Round-Up: 4 Tips to Improve Management Comms, Bring Out the Best in Others, 5 Ways to Work With a Micromanager, 8 Steps for the Best Meetings, Elevating Strategic Decision Making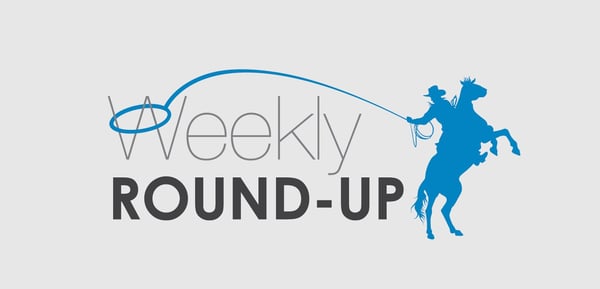 Welcome to my weekly round-up of the best-of-the-best recent leadership and communication blog posts.
4 Tips For Improving Management Information Cascade
By SnapComms (@snapcomms)

"Staff would rather communicate with their immediate supervisor than any other level of management. This is particularly true during uncertain times. Staff may start to distrust the 'corporate mouthpieces' such as the intranet, and turn to their managers for interpretation ... So how can we improve manager cascade as a critical part of effective internal communications?..."
Read more >>
How Great Leaders Bring Out the Best in Others
By Lolly Daskal (@LollyDaskal)

"Learning how to bring out the best in others is one of the most important things you will ever do as a leader. Once you have confidence in yourself and feel you're on the road to being the person you want to be, it's time to focus on bringing out the best in others. Here are some of the top ways you can empower those you serve as leader:…"
Read more >>
5 Leadership Maneuvers to Deal With a Micromanager
By Terri Klass (@TerriKlass)

"When a team leader or team member is a micromanager, results are frequently delayed. The back and forth of redoing until the end product reflects exactly what the micromanager wants, can deplete morale and flow. A collaborative effort should include our work and not just reflect what the micromanager deems essential. Here are five leadership maneuvers to deal with a micromanager:..."
Read more >>
8 Steps to Making Meetings More Efficient and Effective
By Albert Costill via Ragan Communications (@RaganComms)

"We spend a lot of time in meetings. U.S. workers hold a whopping 11 million meetings per day. That's 55 million meetings per week and 220 million meetings per year, and most are utterly useless. Unproductive meetings waste time and money—more than $37 billion per year. Fortunately, you can use eight science-backed strategies to conduct more-productive meetings:..."
Read more >>
A Structured Approach to Strategic Decisions
By Daniel Kahneman, Dan Lovallo, and Olivier Sibony via MITSloan Management Review (@mitsmr)

"Envision the following situations: A board of directors considers acquiring a competitor. A marketing team decides whether to launch a new product. A venture capital investment committee chooses among an array of startups to fund…"
Read more >>
What were some of the top leadership and communication articles you read this week?
—David Grossman
---
Click below to download the eBook—Going Slow to Go Fast: Making Internal Communication Work For You—and learn how to navigate the core challenges that today's communicators face: technology, culture changes, company leadership, and more!