March 1, 2019
Weekly Round-Up: 5 Deadly Communication Mistakes, 7 C's of Leadership, How to Get More Solutions From Your Team, What is Vision?, 19 Tips for Writing Your Employee Newsletter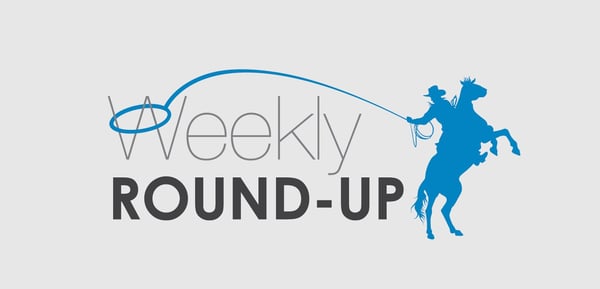 Welcome to my weekly round-up of the best-of-the-best recent leadership and communication blog posts.
5 Deadly Communication Mistakes That Kill Team Spirit
By Dianna Booher (@diannabooher via @Forbes), Forbes

"Many teams exist in name only. Their "spirit" is ghosting. Members may be assigned to the same project, but they no more feel like one big happy family than Hamlet and his crew. Conflicts constantly erupt. People hoard information. Distrust makes collaboration difficult at best. At the root of it all, typically poor communication destroys team members' confidence that what they hear is rational, relevant, or real..."
Read more >>
Use the 7 C's of Leadership
By Jane Perdue (@thehrgoddess), The Jane Group

"With lots of the new year still in front of us, now's a great time to revisit the 7 C approach. The list is succinct enough to be remembered yet deep enough in both hard and soft skills to impact our thoughts and actions…"
Read more >>
What were some of the top leadership and communication articles you read this week?
—David Grossman
---
Click below to get an easy-to-download poster to hang in your office (or share with colleagues and friends!). Then pick one quote a week and use it as inspiration as you continue to advance your communication skills in the year ahead—download today!