April 17, 2020
Weekly Round-Up: 5 Steps for Improving Remote Teams, Connecting in Virtual Meetings, Power of Collective Thinking, 5 Tips for Fostering Recognition for Remote Workers, Inclusion During COVID-19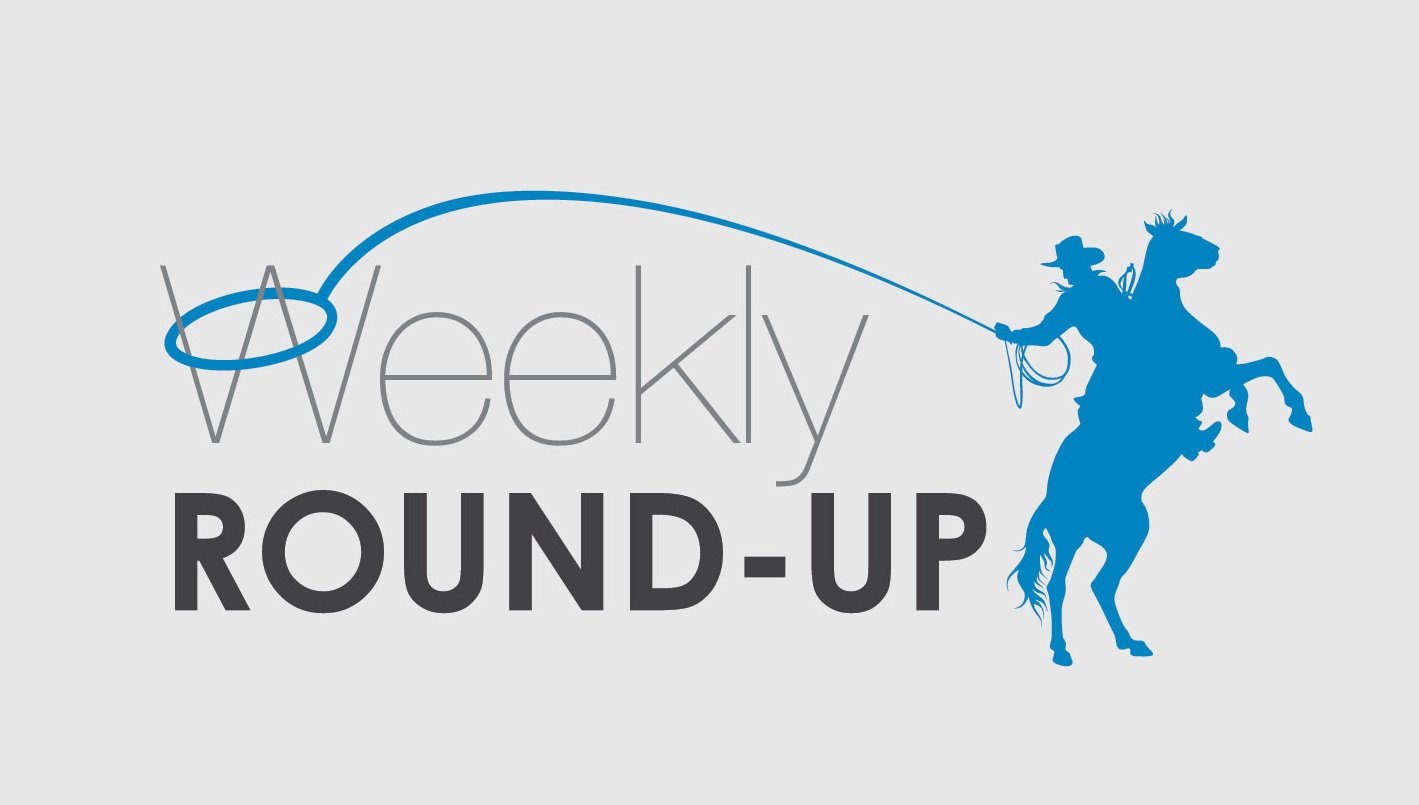 Welcome to my weekly round-up of the best-of-the-best recent leadership and communication blog posts I've seen over the past week. Typically, as you might have noticed, I tend to cover broad topics. Given the current state of business today and how much has changed because of COVID-19, I'm going to use the Weekly Round-Up as a place to share some of the best resources I'm seeing to help leaders and communicators navigate this new normal with their teams.
This Week's Round-Up of Leadership and Communication Blogs:
5 Steps to Improve the Performance of Remote Teams
By Kevin Gyolai (@KGyolai via @RaganComms), Ragan Communications

This checklist of 5 steps to take today will help you navigate unchartered waters of communicating with a dispersed workforce.

"

No doubt you are feeling the strain of COVID-19. The economic, social and political implications of the coronavirus are being felt by businesses everywhere. As much as anyone else, communications leaders are being forced to manage their teams in a new and stressful environment. Your organization will need to change the way it operates and communicates. You can't afford miscommunications or missed deadlines. The good news is that there are models for you to build upon and examples for you to follow

..."
Read more >>
How To Connect In Virtual Meetings: 6 Tips For Great Check-Ins


By Hanna Clements-Hart (@hannachart via @Forbes), Forbes



Kick your virtual meeting off to a great start by helping participants connect and engage. Get some practical tips for conducting a good check-in.



"There is no shortage of advice on how to run great virtual meetings, avoid common mistakes, prevent rambling, elevate your presence and get your voice heard. A common structure that meeting hosts employ is the check-in. This is when, upon arriving in a virtual meeting, there is some sort of a go-around—a prompt or question for everyone to answer. As a facilitator, I often begin live workshops with an icebreaker. This practice, when done well, helps people arrive and connect, gets all voices heard, and is a chance to relate on a human level. However, as one leader put it, 'when done badly, I feel the life force draining out of me.'..."
Read more >>
Leadership, Courage, and the Power of Collective Thinking


By Peter van Uhm (@PetervanUhm via @stratandbiz), strategy+business

The former chief of defense of the armed forces of the Netherlands explains the challenges of leading in a crisis and why those who do must have the confidence to act.

"At times of crisis, it is not always easy to know if being brave and being right are the same thing: The line between bravery and foolishness can be thin and it is often only with hindsight that we know which actions were, in the end, the correct ones. But I still say: Be brave, do something, take action. Understand that afterward, when you are held accountable for what you did, it's easier to explain why you took action than why you did nothing..."
Read more >>
Don't Lose Sight of Recognition with the Shift to Remote Work


By Cord Himelstein (@CordHimelstein via @SmartBrief and @SBLeaders), SmartBrief

Five tips for fostering continuity and recognition for your remote employees.

"In today's uncertain climate, the certainty of recognition is comforting. Employers that continue to foster trust and managers that ensure workers feel included in this remote environment will be essential to weathering this storm. By making a consistent effort to continue to recognize and appreciate all of your employees, you can create a collaborative environment that ultimately benefits all members of your team..."
Read more >>
How to Create a New Blueprint for Inclusion in a COVID-19 world


By Oshoke Abalu via Fast Company (@FastCompany)

Architect and entrepreneur Oshoke Abalu believes inclusion is no longer affirmative action. It is necessary action. Here are three ways to attain a "symphony" in your workplace and community.

"We must not miss our privilege to unlearn stale patterns and confront limited narratives in these uncertain times. Diversity and inclusion programs have an unprecedented opportunity to champion a "we" agenda and serve the reunion of humanity. If we do not act out of intention, we may compromise the future. She demands our attention over our afterthoughts, our empathy over our assumptions, and a dignified re-perception of each other, as equal and unique, unique, unique expressions of humanity in cooperation for the connectivity of our whole..."
Read more >>
What were some of the top leadership and communication articles you read this week?
—David Grossman
---
To help leaders and communicators lead and communicate with employees during COVID-19, we've developed a resource page of tips, strategies and free downloads that we're updating regularly. Click below to get the resources: