April 5, 2019
Weekly Round-Up: 6 Elements of a Healthy Culture, Better Team Performance, Shaping Company Culture, 2 Approaches to Engage Employees, Protecting Your Integrity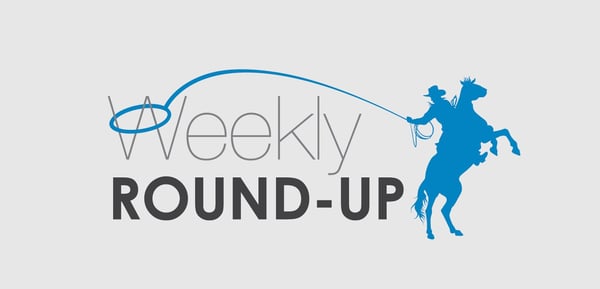 Welcome to my weekly round-up of the best-of-the-best recent leadership and communication blog posts.
6 Key Elements of a Healthy Culture
By Skip Prichard (@SkipPrichard), Leadership Insights

Find out what the definition of workplace culture is, why it's important, common leadership mistakes when thinking about culture, and steps to take to improve your workplace culture.

"

Workplace culture is really about how people behave and interact. This includes how decisions are made, how disagreements are voiced, how conflict is resolved, and how people connect when they pass in the hall

..."
Read more >>
Unfreeze Congruence for Better Team Performance


By Jon Mertz (@jonmertz via @ThinDifference), Thin Difference

Leaders work towards congruence with their teams and inside their organization. Find out why that might not be the formula for optimal team performance.

"

Although there is truth in congruence, it also can create resistance. Leaders need to unfreeze congruence and disrupt what is comfortable and similar. When incongruence happens, better team performance can scale to a new level

…"
Read more >>
How Leaders Shape Company Culture


By William Craig (@webfxbill via @Forbes), Forbes

Take a look at how and why leaders are the key to shaping company culture, inside and outside the company walls.

"

Many companies take culture far too lightly. Perhaps some think it's a trait that will simply sort itself out given enough time. Others build a kind of surrogate for culture by populating their break rooms and common areas with pool tables, pop culture tchotchkes and focus-grouped slogans.

..."
Read more >>
2 Vital Approaches for Engaging Employees


By Shane Metcalf (@15Five via @RaganComms), Ragan Communications

Healthy cultures thrive when supervisors and managers are present and communicate. Get two tactics for increasing engagement with your employees.

"Honest, open communication bolsters retention and engagement, developing homegrown brand ambassadors and improving customer service, all of which lead to higher revenue..."
Read more >>
Culture Leadership Charge: Protect Your Integrity


By S. Chris Edmonds (@scedmonds), The Purposeful Culture Group

Chris shares a story about being asked to lie – by his boss – and how he handled it.

"

There are no small lies. Your integrity is built and maintained when you do what you say you will do, in service to others. Your integrity is eroded when you behave in ways that are self-serving or demeaning to others around you. Why do people lie?

…"
Read more >>
What were some of the top leadership and communication articles you read this week?
—David Grossman
---
Click below to download our new free eBook – Communicating With Impact Inside Healthcare Organizations – and start to navigate the core communication challenges that might be holding your healthcare organization back from achieving higher levels of productivity, trust in leadership, engagement and profitability today.