April 15, 2016
Weekly Round-Up: 6 Qualities of Great Leaders, How to Trigger Innovative Leadership & Why In-authenticity Is Not the Way to Reach Millennials
Welcome to my weekly round-up of top leadership and communication blog posts. As many of you know, each week I read and tweet several great articles and on Fridays, I pull some of my favorites together here on my blog.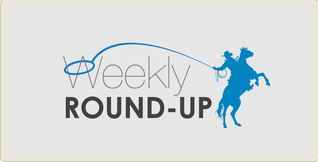 This week you'll read articles on 6 qualities of great leaders, leading in the shadow of a doubt, what keeps internal communicators awake at night, how to trigger innovative leadership & why in-authenticity is not the way to reach millennials. These articles will provide you with tips, strategies and thought-starters from many of the smart folks in my network. So whether you're a new leader or an industry veteran there'll be something here for you.
Top 6 Qualities of Great Leaders [Infographic]
By Lauren Kirkpatrick (@

Lkirkpatrick89

), Switch and Shift
Have you ever googled any of the following: "What makes a great leader?"; 'How to be a great leader?"; "What do great leaders have in common?"...If so, this infographic is for you…

Leading in the Shadow of a Doubt

By Scott Mabry (@Soul2Work), Soul to Work
We all carry doubt. But doubt is not the enemy we sometimes make it out to be. Especially when it comes to leadership. In fact, doubt can serve us if we let it…
What were some of the top leadership articles you read this week?
- David Grossman
______
Want more resources on Leadership? Download the Top 10 Pain Points Leaders Face Today tip sheet by clicking the image below.