October 30, 2015
Weekly Round-Up: 6 Steps to Foster an Optimistic Workplace, Use Storytelling to Create Employee Engagement & 7 Characteristics of a High Performing Team
Welcome to my weekly round-up of top leadership and communication blog posts. As many of you know, each week I read and tweet several great articles and on Fridays, I pull some of my favorites together here on my blog.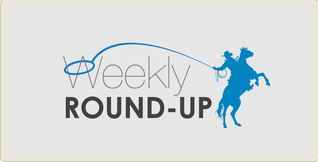 This week you'll read 5 ways to determine if your communications team needs outside help, 6 steps to foster trust in the workplace and how to use storytelling to increase employee engagement. These articles will provide you with tips, strategies and thought-starters from many of the smart folks in my network. So whether you're a new leader or an industry veteran there'll be something here for you.
What were some of the top leadership articles you read this week?
- David Grossman
-------------------------
Get the skinny on what it takes to create an organization with strong internal communications and engaged employees Download the free eBook, A List Part One today!